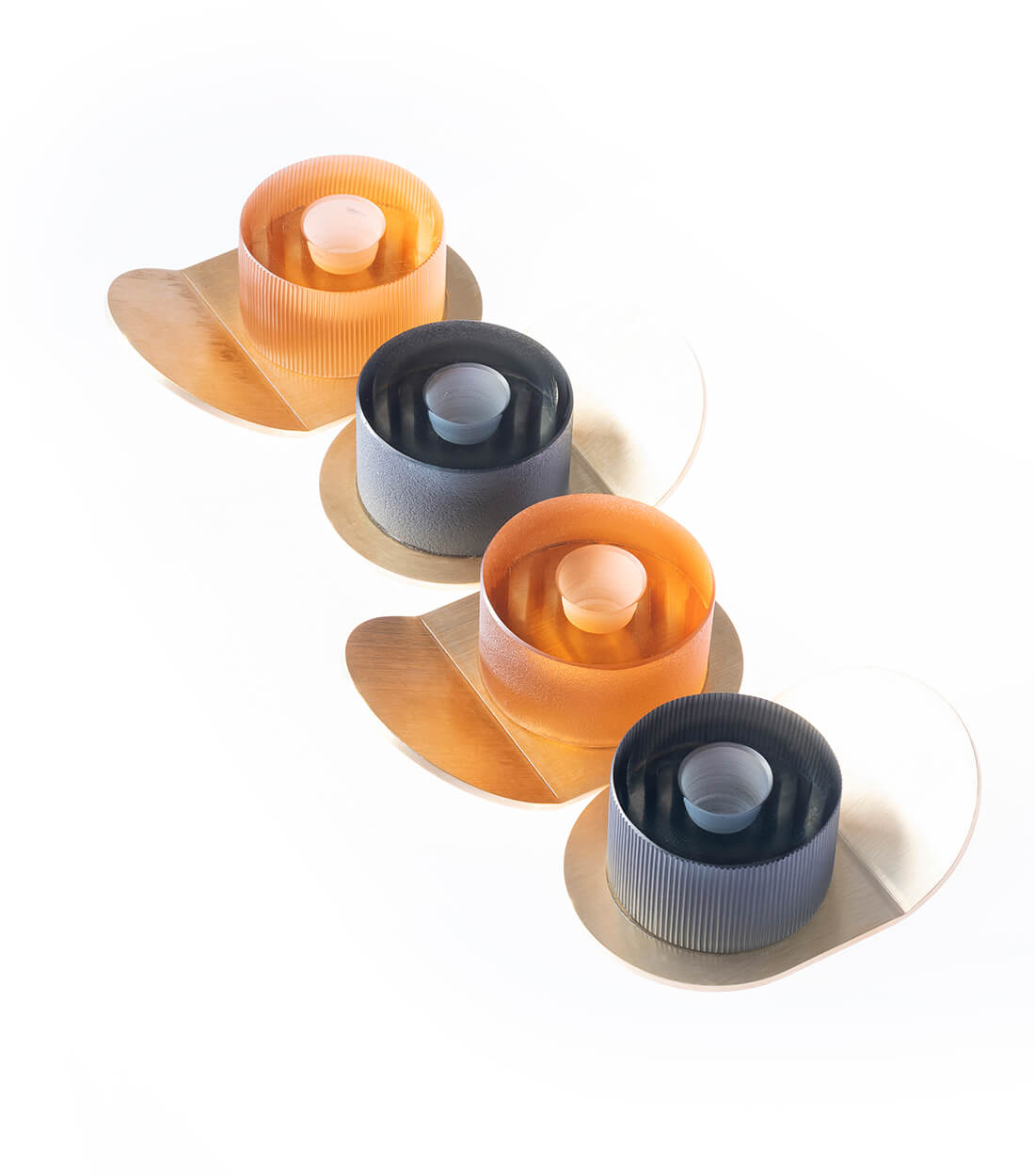 Lumino
Candle holder
Lumino is the only object in the collection where the materials are split 50/50 between glass and metal. It is a small glass candle holder, resting on a brass tray.
The upper surface of the glass is glossy and allows a perfect view of the murrina glass rods, while the lateral surface is engraved vertically with stripes in Lumino Stripe, or satinised, leaving only a glimpse of the evanescent internal murrina in Lumino Satin. The oblong tray has an inclined end which is useful for holding the candle holder and carrying it comfortably.
Lumino Satin
12 x 8 x h 3,5 cm
Lumino Stripe
12 x 8 x h 3,5 cm
Every product can be customized, choose the color in the
color chart
.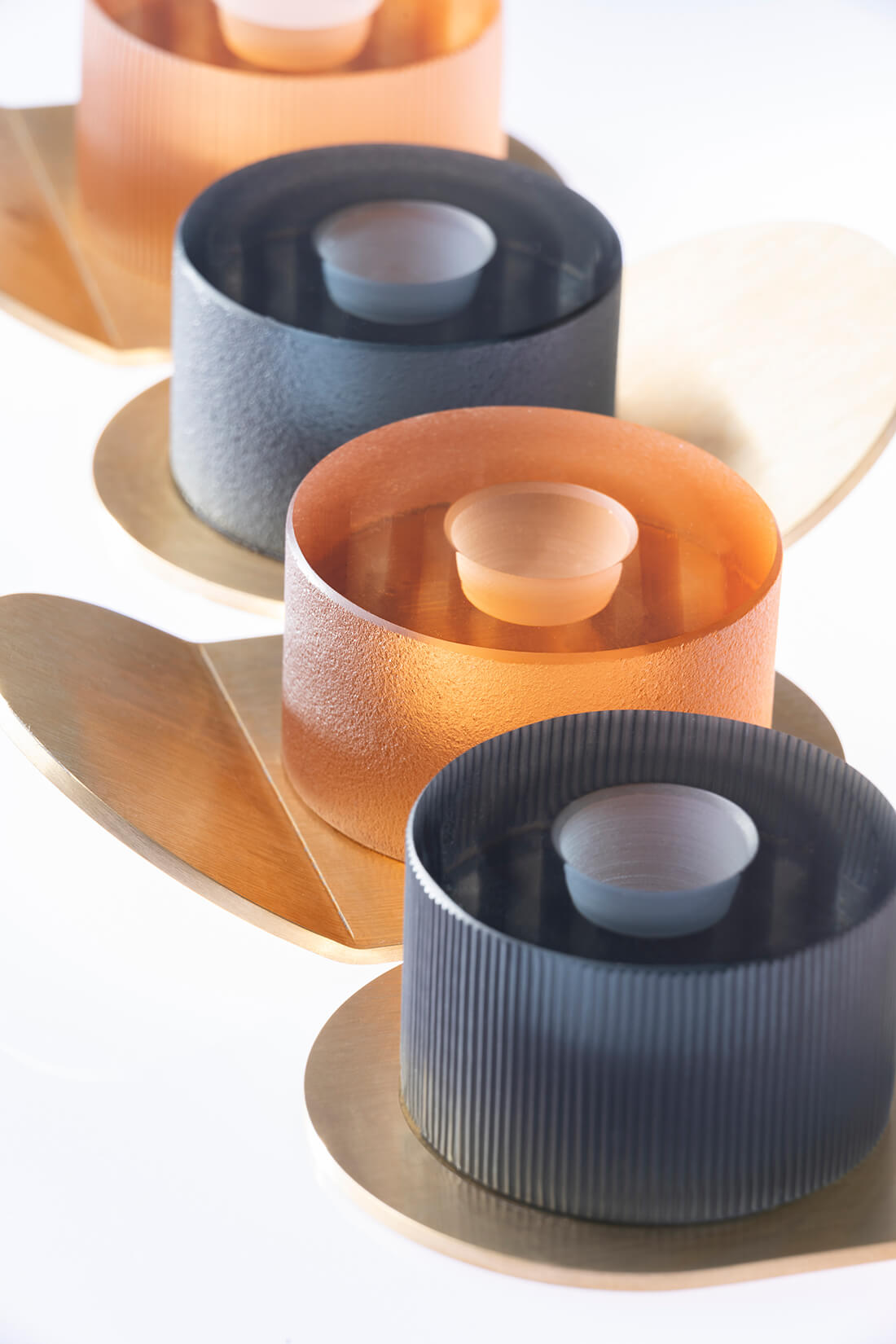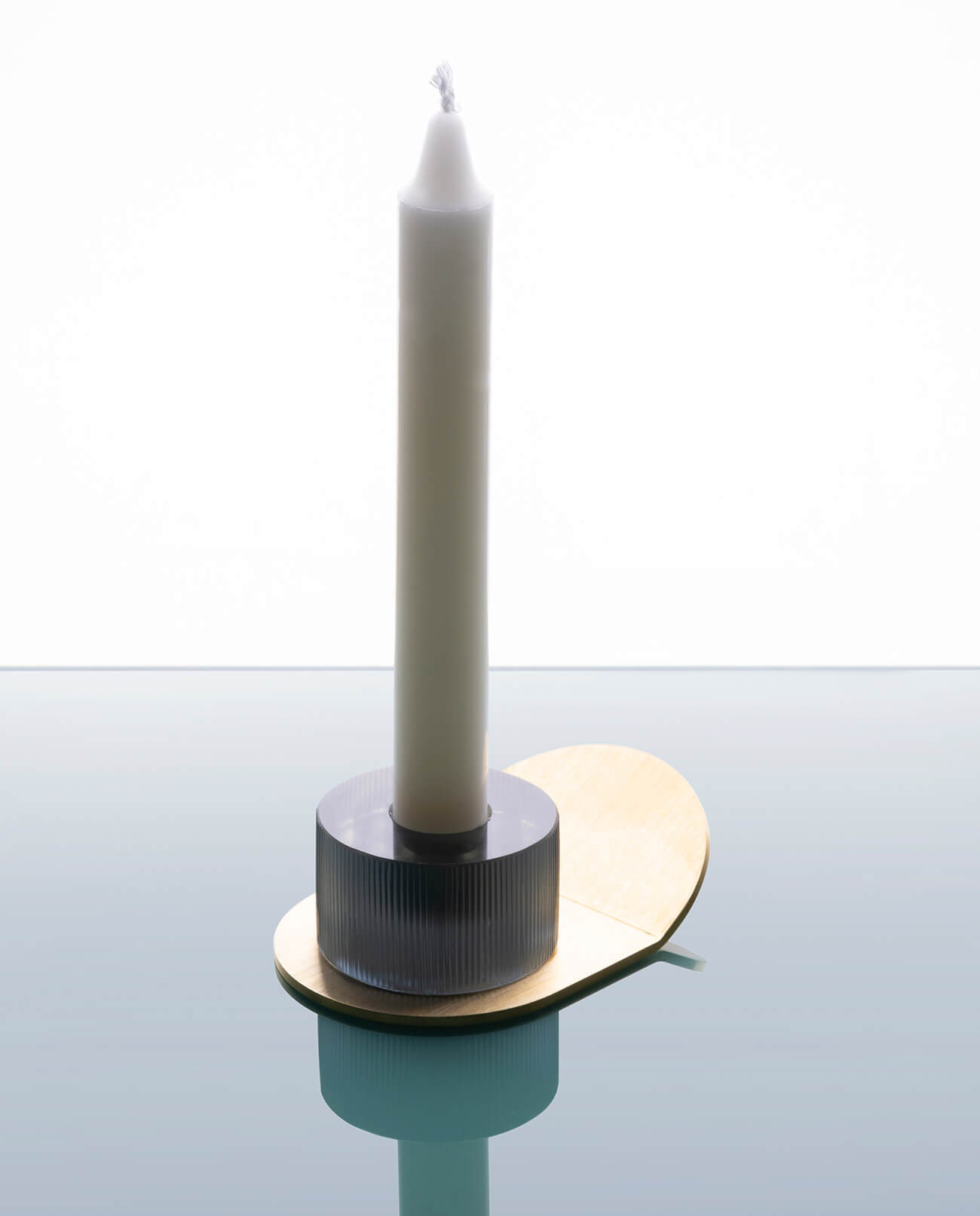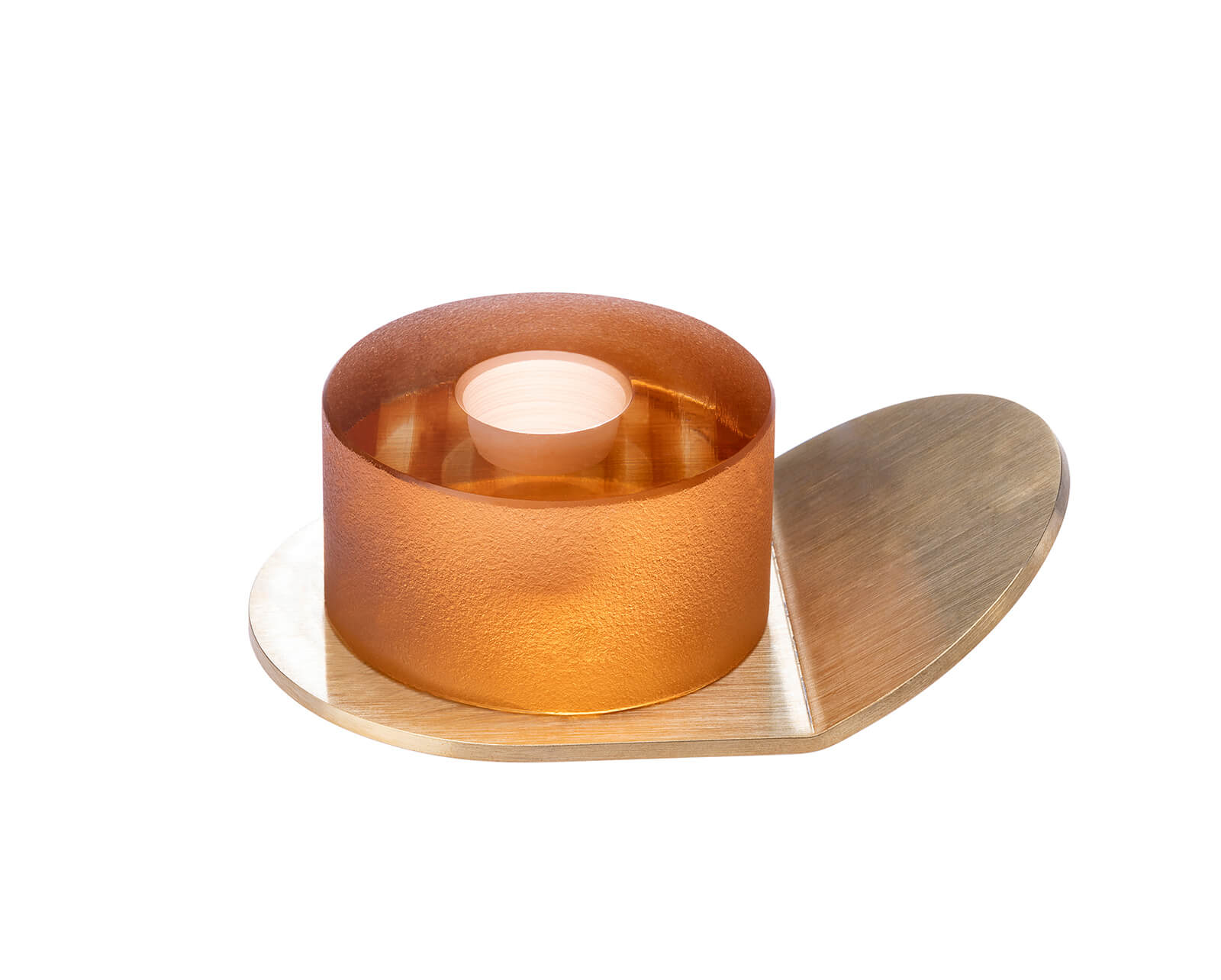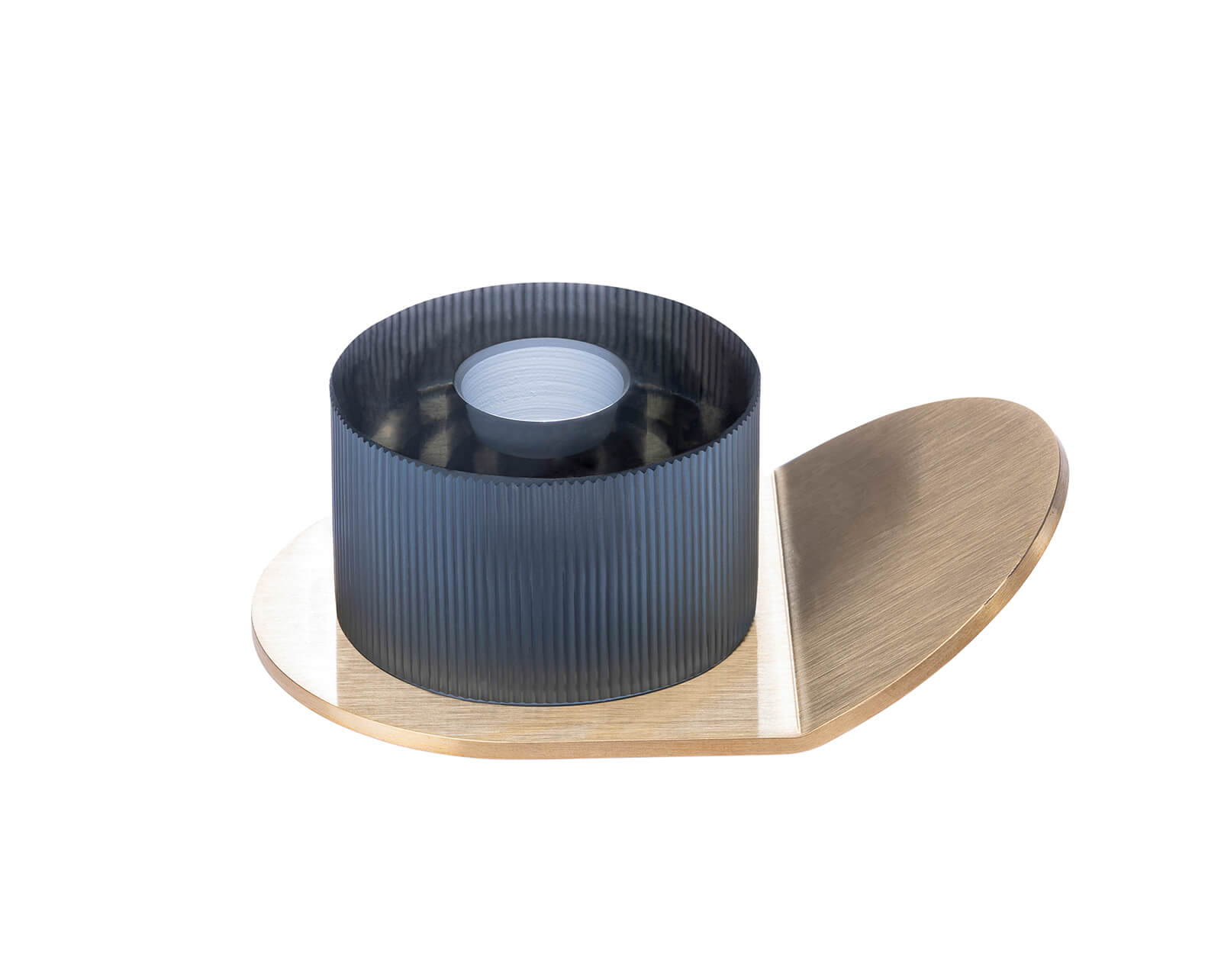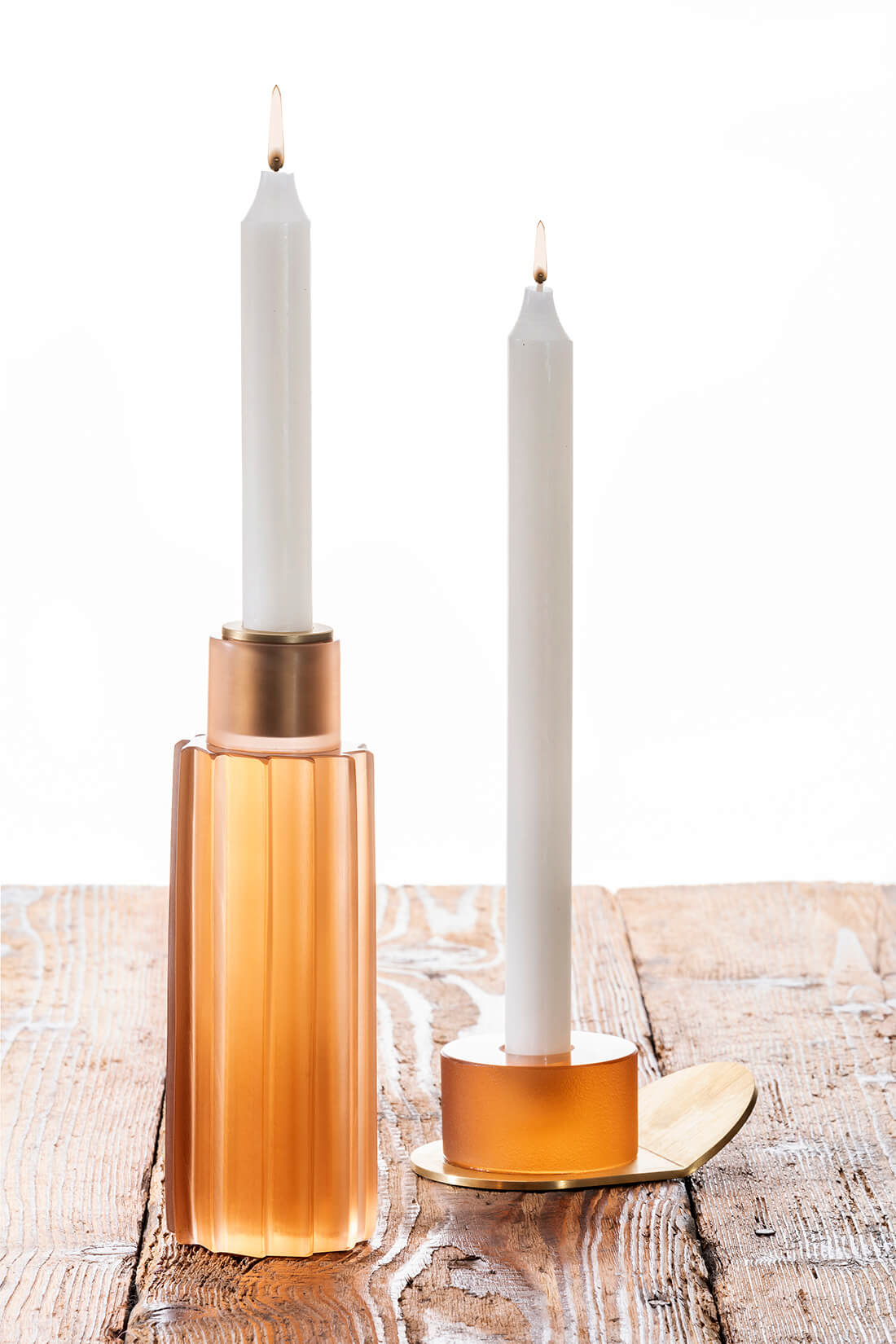 Contact us to create your product.