Elena Cutolo
Filippo Feroldi
LPWK
Alessandro Mendini
Ludovica+Roberto Palomba
Paritzki&Liani
Federico Peri
Karim Rashid
VI+M
Every designer, every maestro, has followed his own path. The strength / lightness of Alessandro Mendini and the magical wisdom of material by VI + M Studio. Karim Rashid's sensual minimalism and LPWK's elementary archetypes.
Filippo Feroldi's dream project, Federico Peri's combinatorial skills and Elena Cutolo's journey in search of lost time.
Elena Cutolo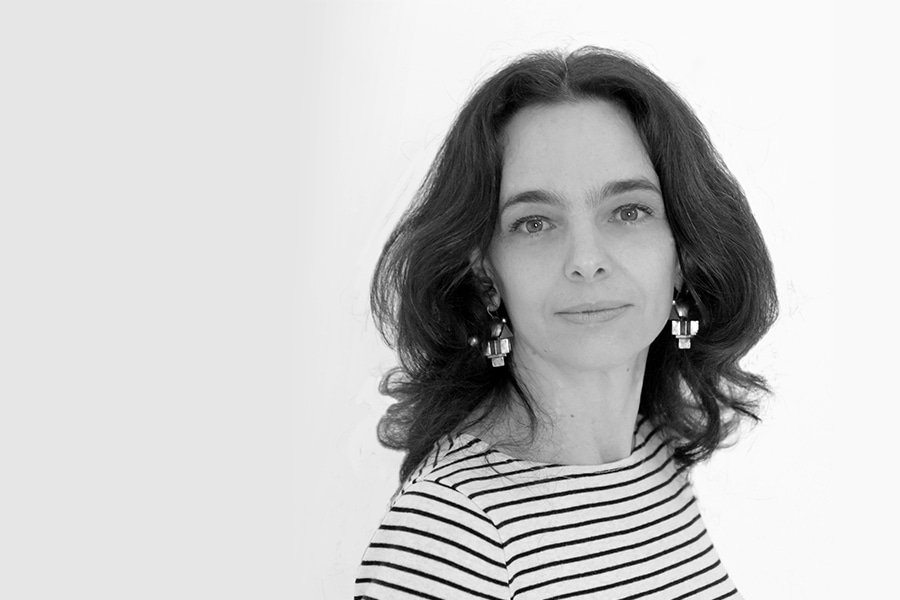 I am inspired by life in general: the people I met, the towns in which I lived, the neighbouring and distant countries I visited. I hope that others can feel emotions, watching, using or offering my creations. Glass, glass, glass: the tinkling pendants in Kieślowski's "Blue", the Christmas balls, a jar of peanut butter breaking into pieces back in my childhood, the first glasses created with my Maestro Ettore Sottsass and, most of all, the island of Murano. The glowing island of reflections, glare, colours and transparencies. The island of fragility, the sunrises, grappa and the scents and sounds of holidays. Thanks to Purho, I feel enchanted again.
Filippo Feroldi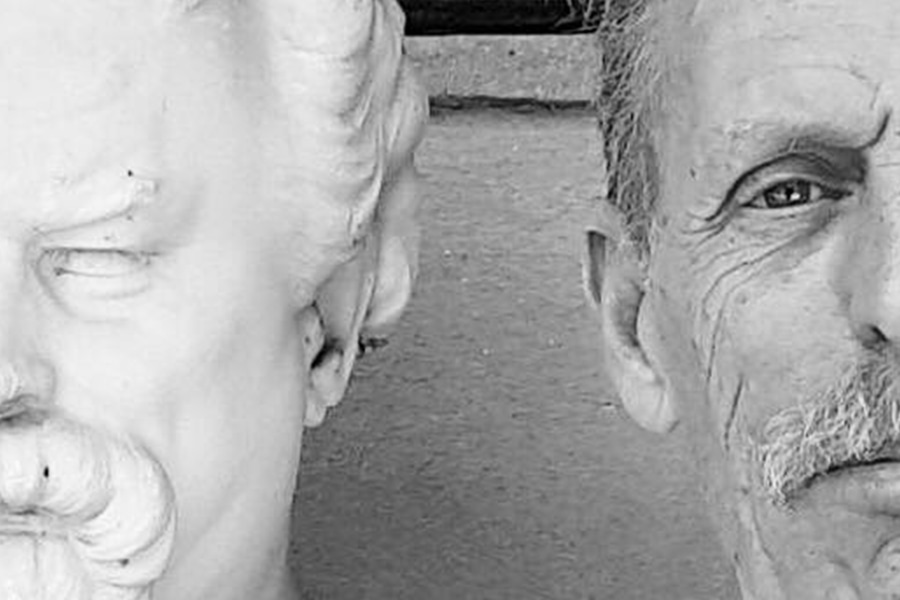 I've always looked at glasses. As a student in Venice, glass was the final goal of many excursions I made, as I wanted to understand both its oneiric side and its solidity, even in its most ethereal shapes. The complexity of glass and, mainly, its transformation, has been an endless source of inspiration. Colour, dimension, transparency are all elements being transferred from your pencil to the Master's hands, who is able to shape your idea with your drawing still in progress. This "coworking" was at the heart of my enthusiastic adhesion to Purho's proposal of collaboration to create new glasses, in continuity with what Murano and their glasses have always represented all over the world.
LPWK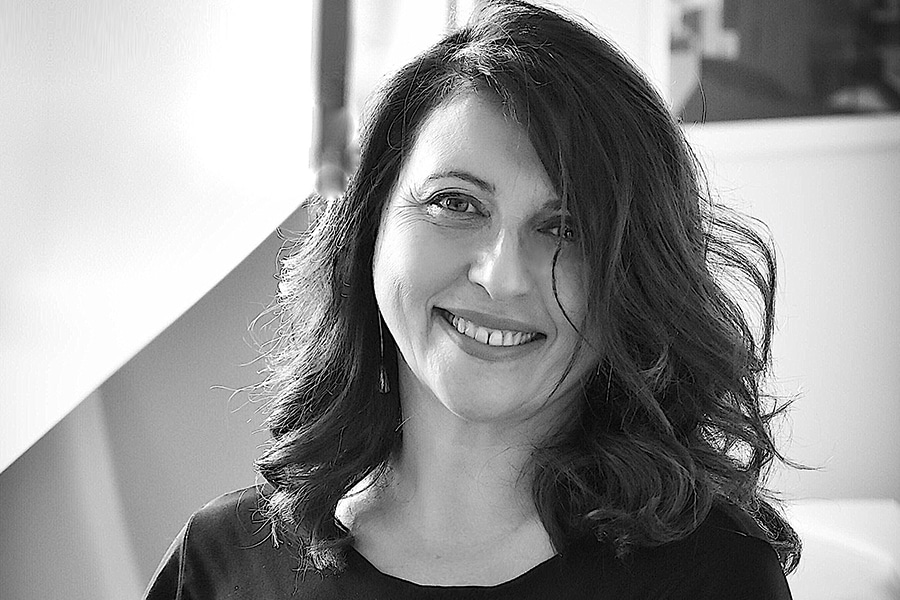 I have been working with Purho since January 2017. Right from the start, it was like diving into a new world, the universe of glass, in a completely unexpected reality. A continuous exchange of views has begun, giving rise to Cubes, a work in the essential where archetypal forms are fundamental to express color and the great effect of the power of glass. Pastelli, on the other hand, is the occasion to tell an innocent vision of colors, a simple, cheerful and domestic one, in this exhibit of glass. I am sure that this is just the beginning of a profound professional path.
Alessandro Mendini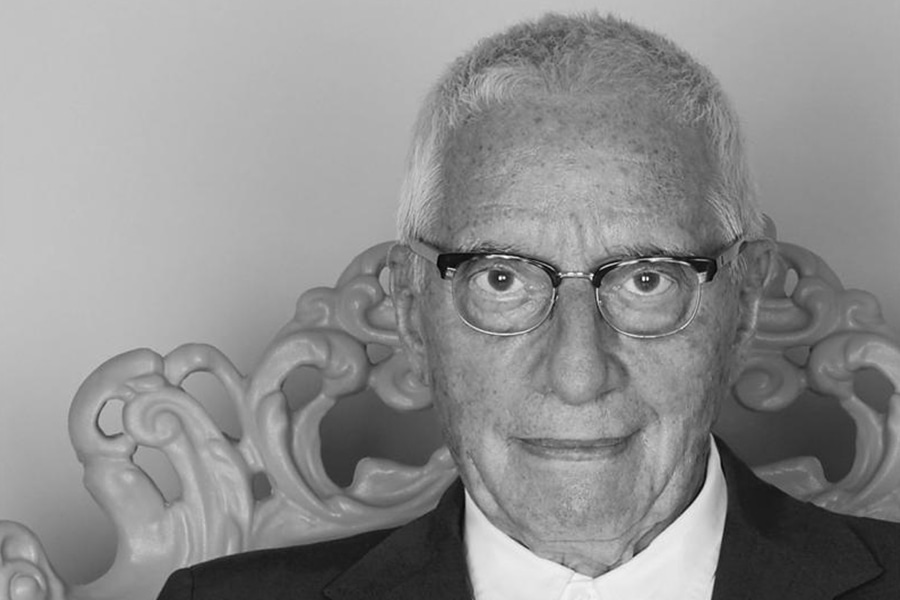 Purho is a company made entirely of transparency and colors. Namely, it is made of the elegance of Murano glass. It is also the result of the quality of its authors, who devote themselves to this game of collections and evanescence. Every visit to Murano is an immersion in a past full of energies, which have been renewed for centuries into new iridescent objects (both old and contemporary), with a maniacal transfiguration of styles, customs, techniques, and sensations. Purho company is working at the heart of this system, creating small masterpieces. My vases for Purho work on shapes, colors and surfaces with much freedom, but they do follow the rules of a sophisticated catalogue that specifies common standards, scripts and mentalities. My three lines of vases Petalo, Freccia, Gemello feature wide variations of shapes, colors and sizes, and they represent a domestic overview by which I am deeply fascinated myself, with its strong and delicate charm.
Ludovica+Roberto Palomba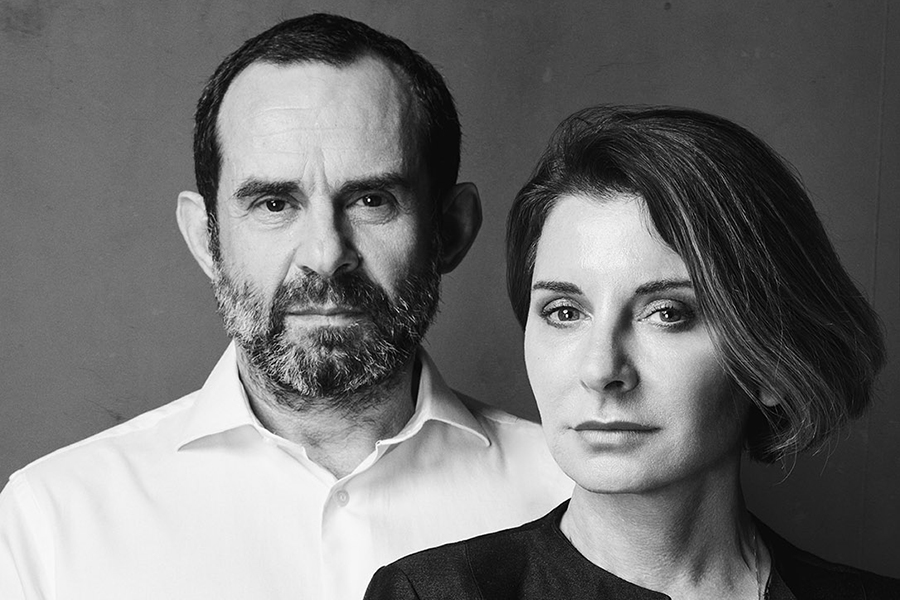 We could define our design approach as "holistic". We create and develop every detail with focusing on an overall vision because at the end of our work, all the designed elements – like the voices of a choir – will tune in to generate a single identity.
It is a great thrill to continue our personal and intimate investigation on Murano. Today, in collaboration with Purho, we want to tell and represent the nature of the elements through glass and its materiality.
Paritzki&Liani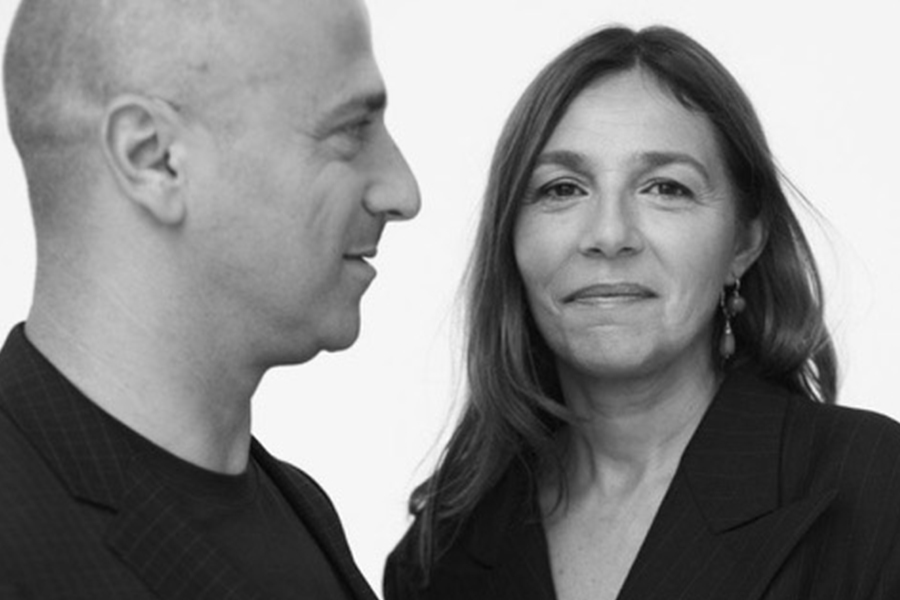 Glass, structure, sound (of the sun) are words that constantly dwell in our projects and in the universe of our design.
For our first collaboration with Purho we imagined "Angels", low-tables entirely made of Murano blown glass, the presence of reflections of light and coloured shades for the domestic landscape. These sentimental objects, which by their nature continuously give us back a multitude of images, are an echo that helps us discover or rediscover the joy of contemplation to expand our space of the "home world".
P&L is an international architecture firm based in Tel Aviv and Ischia, founded by Paola Liani (IUAV Hons) and Itai Paritzki (AA dipl).
Since our foundation in 2000, through each project we have built an atlas of architectures that are as dissimilar to each other as the mineral and plant nature of the places varies; our living places are immense and profound, changing ever more rapidly.
Federico Peri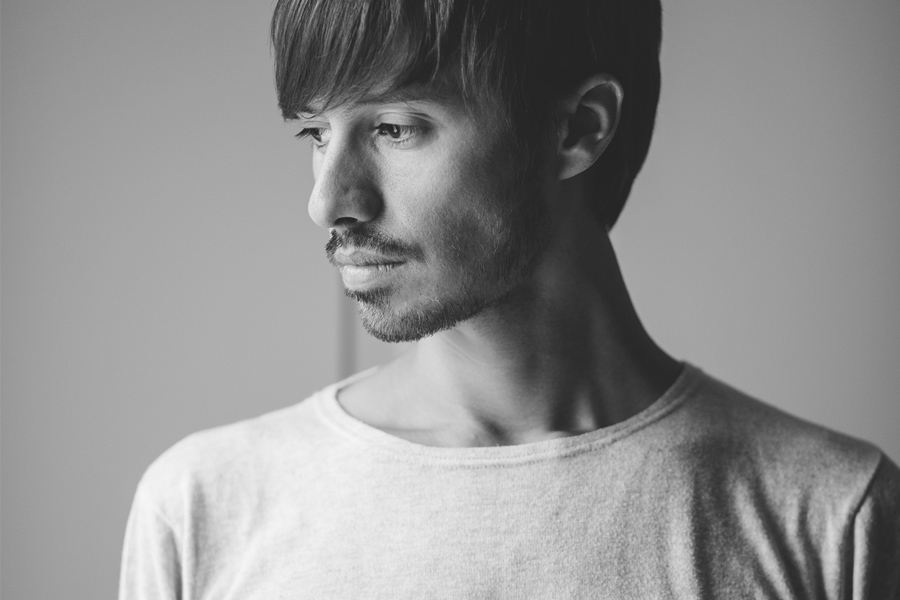 The collaboration with Purho is a classic example of how important it is for a designer to know how to listen and learn from the company and the artisans.
Glass is a material that is as fascinating as it is complex, but which at the same time allows an infinite possibility of results given by the combinations of colours and shapes, more so than engraving. Playing with transparencies, textures, is what I love most about glass, and from these ideas the first collection was born.
Being originally from the province of Treviso, being in Murano makes everything more magical. The lagoon is a place where I have spent a lot of time and going back to work feels like being with my family, and this is what my collaboration with Purho has been.
Karim Rashid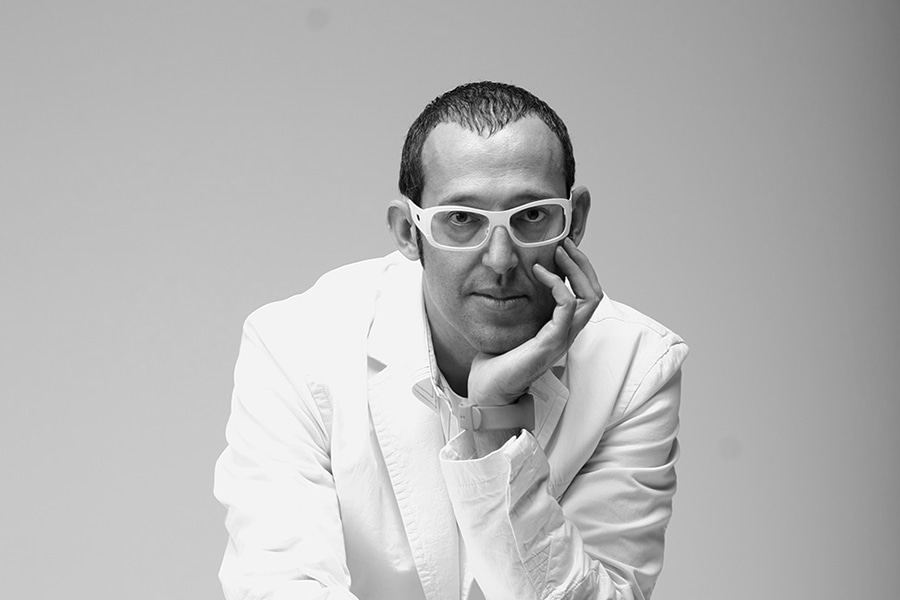 I love working with glass. I deem it a solid liquid, powerful but poetic, dynamic yet static, sensual and versatile. The light of day is paramount for harmony and wellbeing. I always strive to maximise both light and bright colours of what surrounds us and glass is oftentimes a source. I love the role that light plays with glass whose thickness can make colours alter and can modulate the interaction of translucent, opaque and transparent glasses amongst each other to create new combinations. I use organic shapes fused with one another. I describe my work as sensual minimalism or "sensualism" as it isn't aimed at merely adorn; but it has something more human, a more sensual bond with us. I wish for what surrounds us to be smart, beautiful, colourful, poetic, useful, sexy, enlightening, inspiring, contemporary, dynamic, ephemeral and powerful and for inspiration to rise from the world that we dwell.
VI+M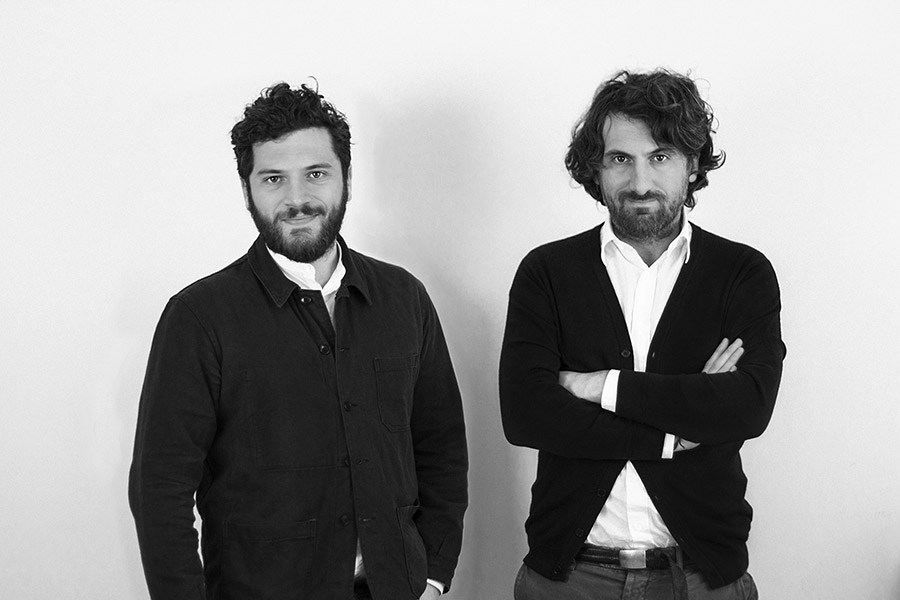 Form and material. These are the core elements of every product and its design process. By introducing us to the Murano's glass production, it was our collaboration with Purho that uncovered new possibilities to help shape our design. This new world we stepped in was a magical experience for VI+M. What we learned was that there is a peculiarity that glassmakers' timeless expertise and magic have in common: they are unreachable. Purho's approach to its work and design follows a clear path. A path VI+M shares in its attempt to reach innovation through an open dialogue with the artisanal tradition. That's how Normanna came to life. When the roots of our vision that always bring us back to Sicily met the Murano glass, the result was a contemporary artifact that combines extremely diverse natures and define its form by its material.