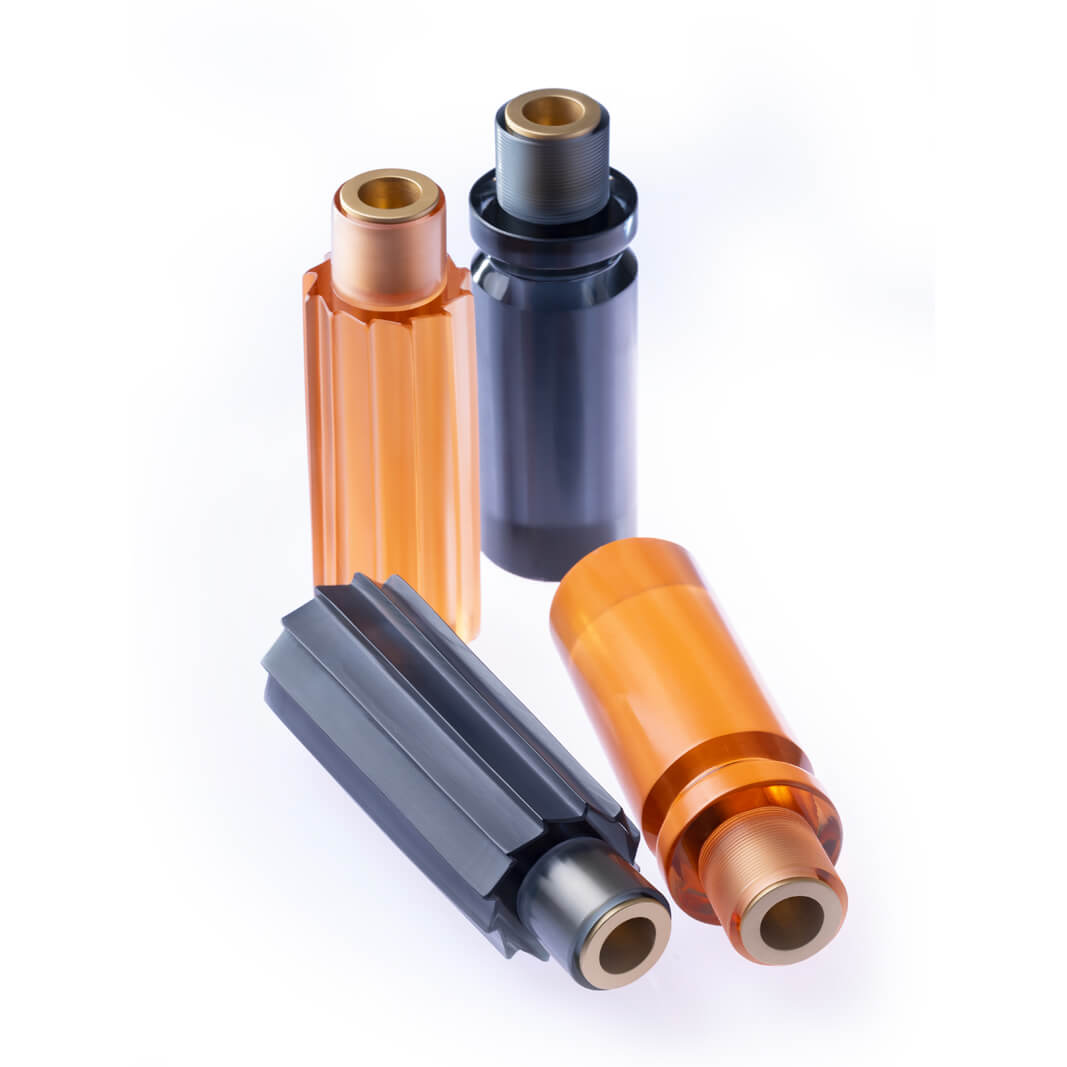 Lume
Candle sticks
Lume is a blown glass and satinated brass candlestick available in two different variants: Lume Linear and Lume Plissé. The glass, prevalent material made with the same technique as the submerged glass of the ashtrays and Lumino, is proposed by combining two distinct finishes: in Lume Plissé the wide vertical pleating – similar to a cog wheel – are combined with a smooth band including the candle holder glass, on the contrary Lume Linear has a smooth surface completed by the ribbed upper band. In both versions the candle holder cup is removable and is made of satin brass.
Every product can be customized, choose the color in the
color chart
.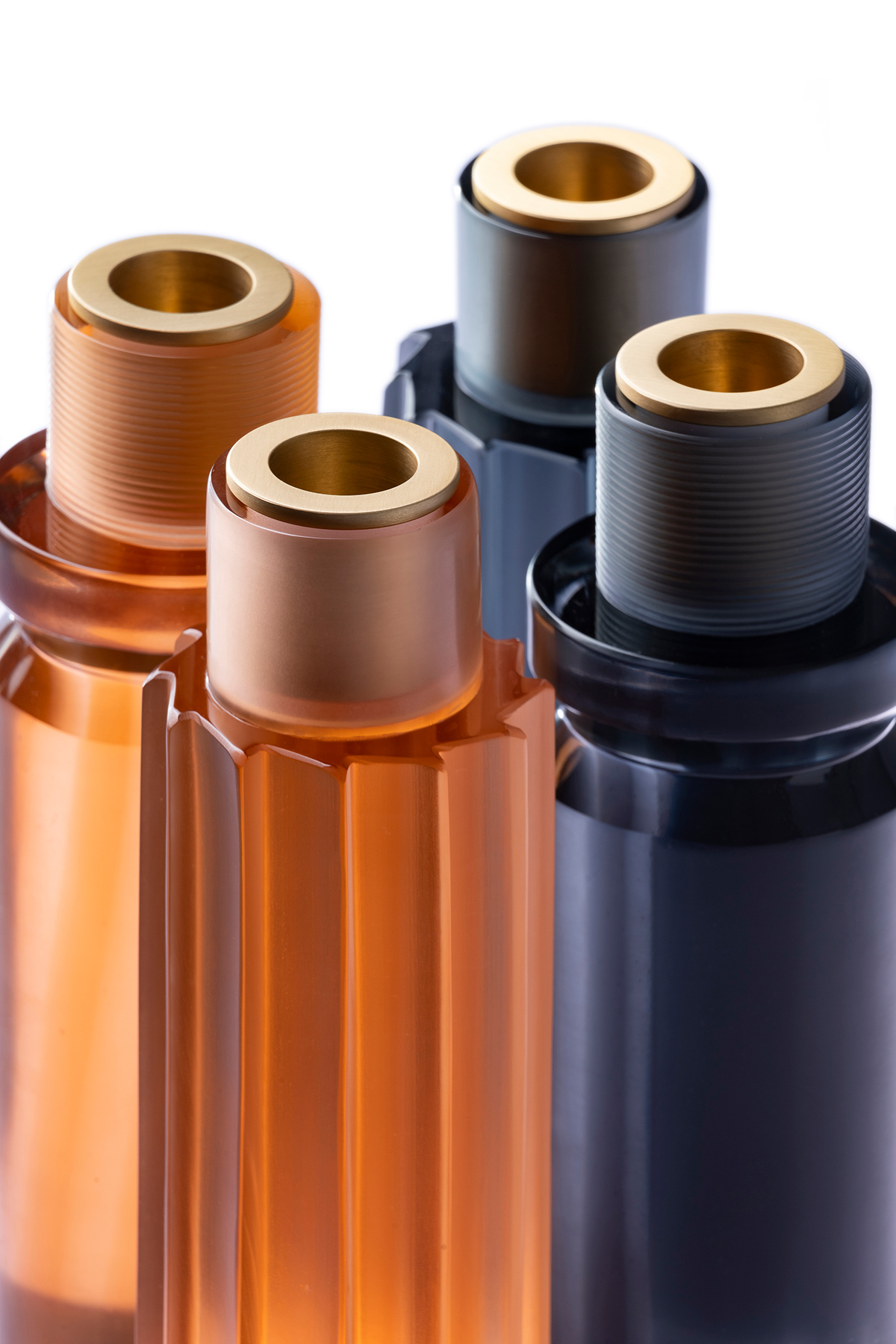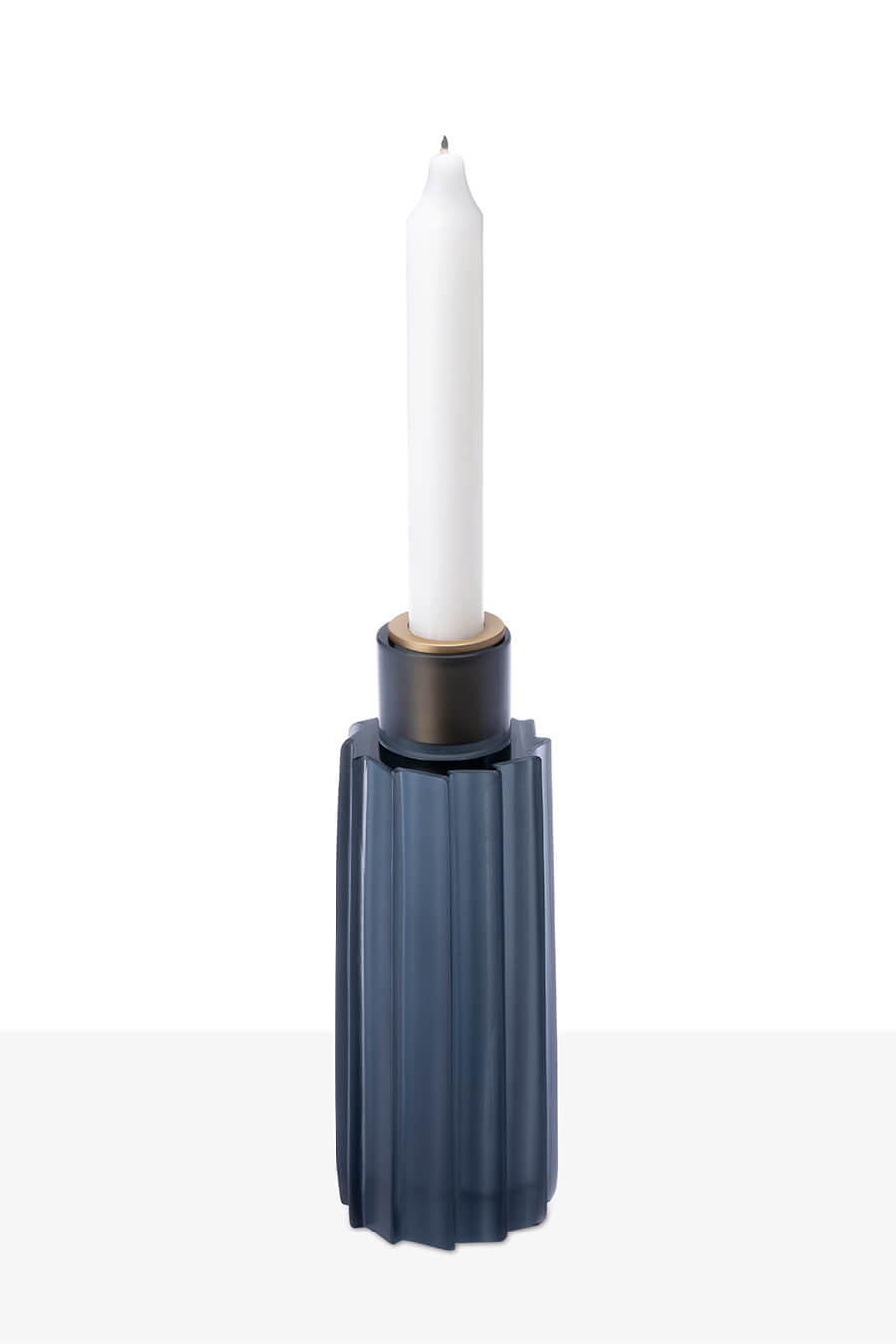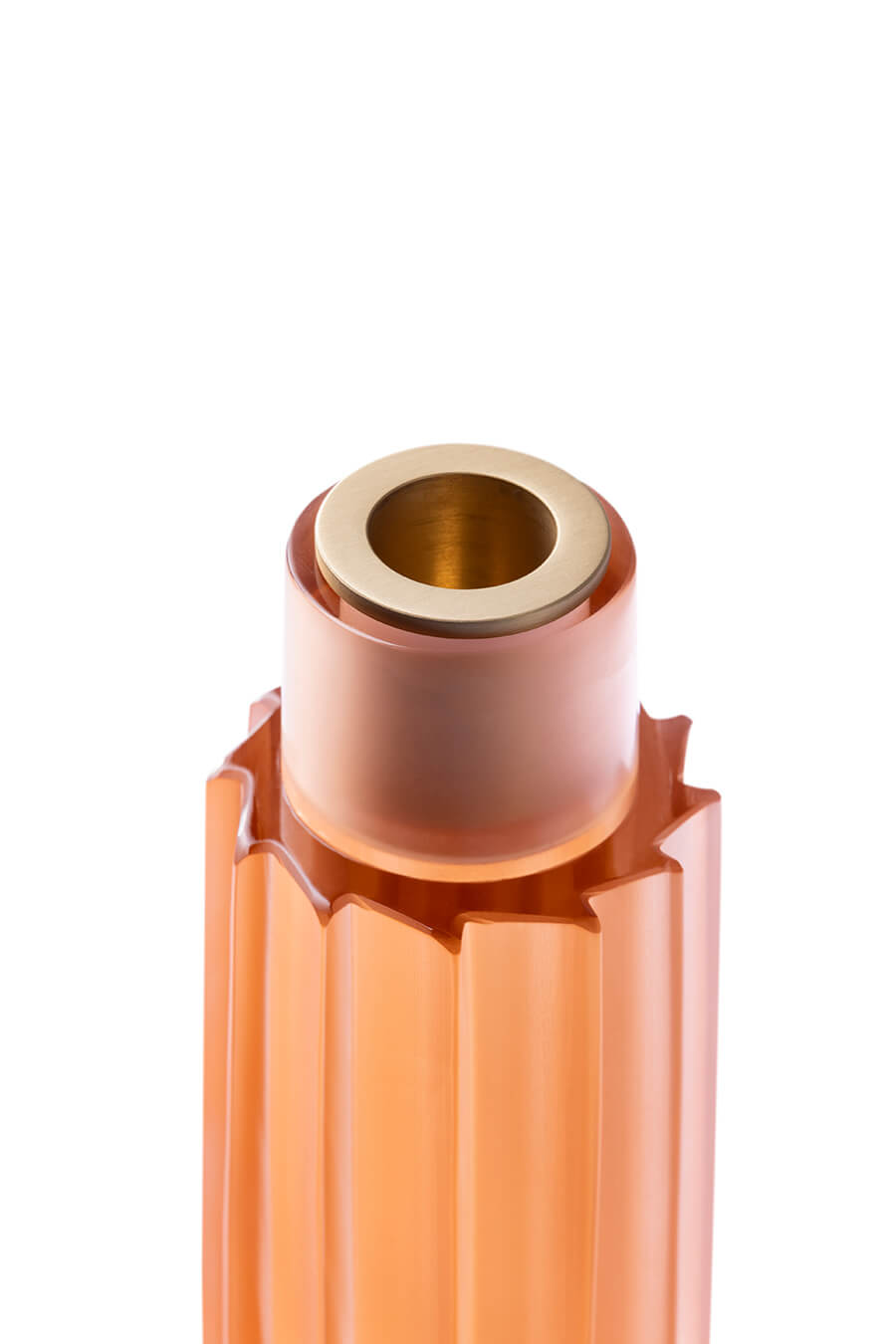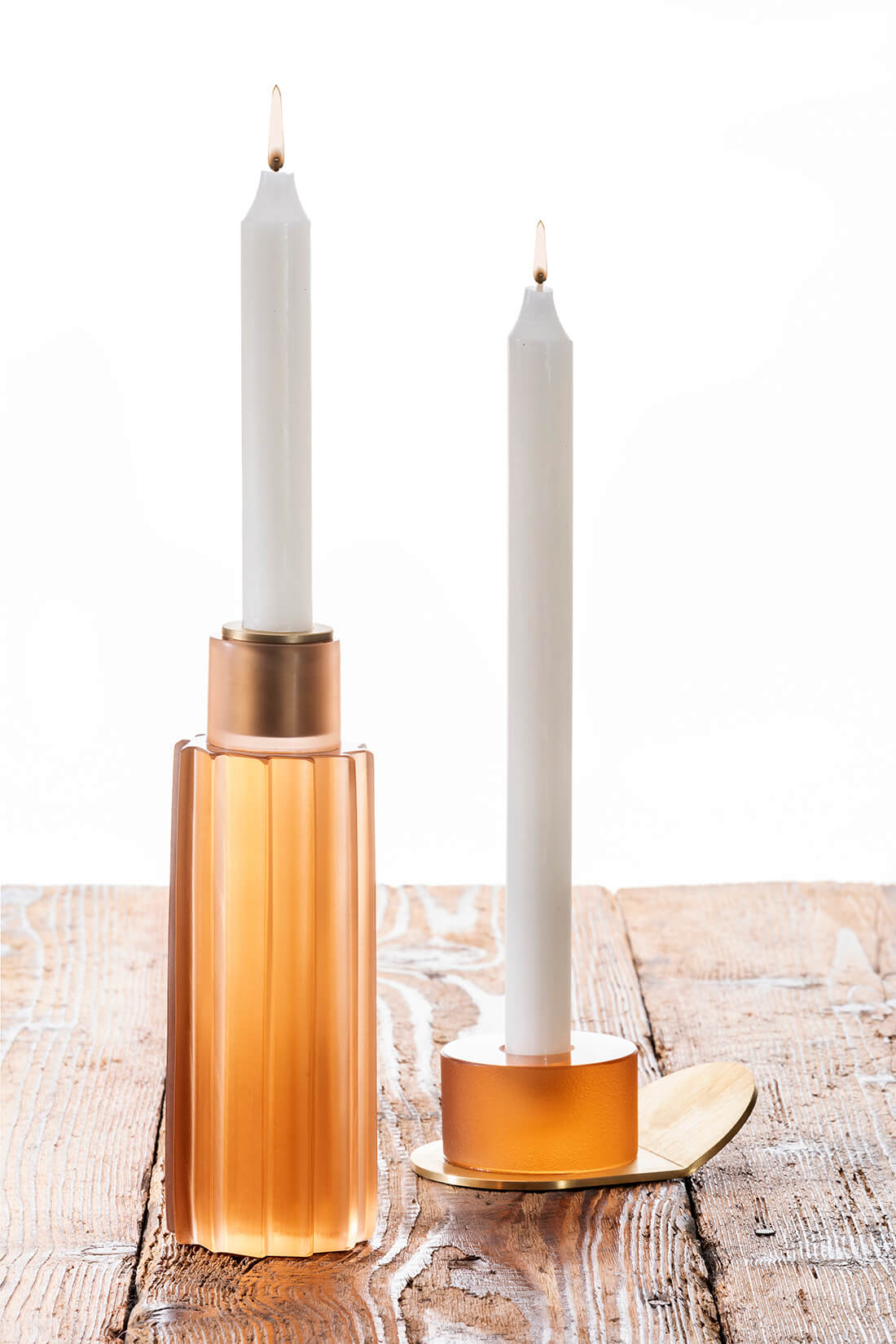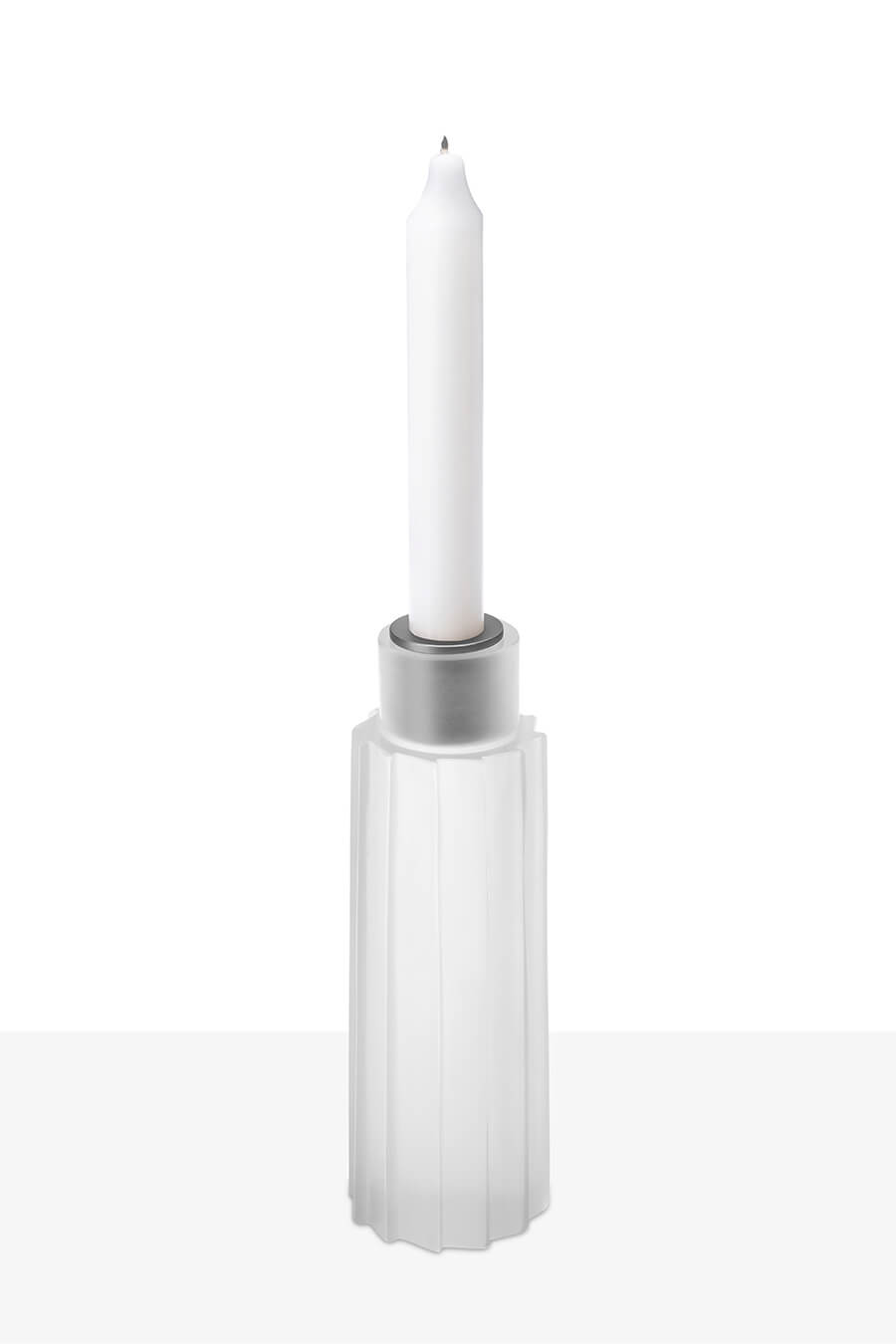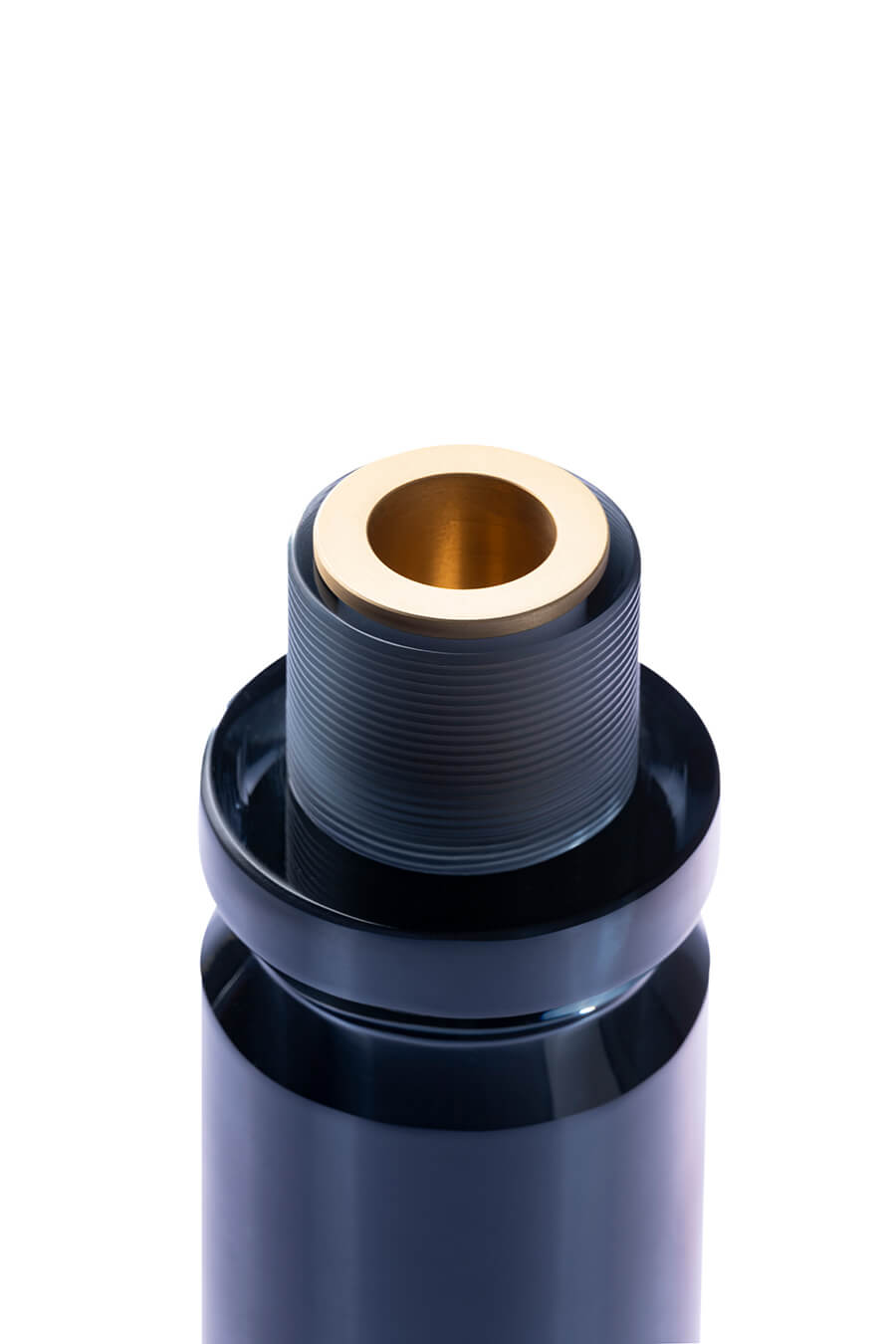 Contact us to create your product.