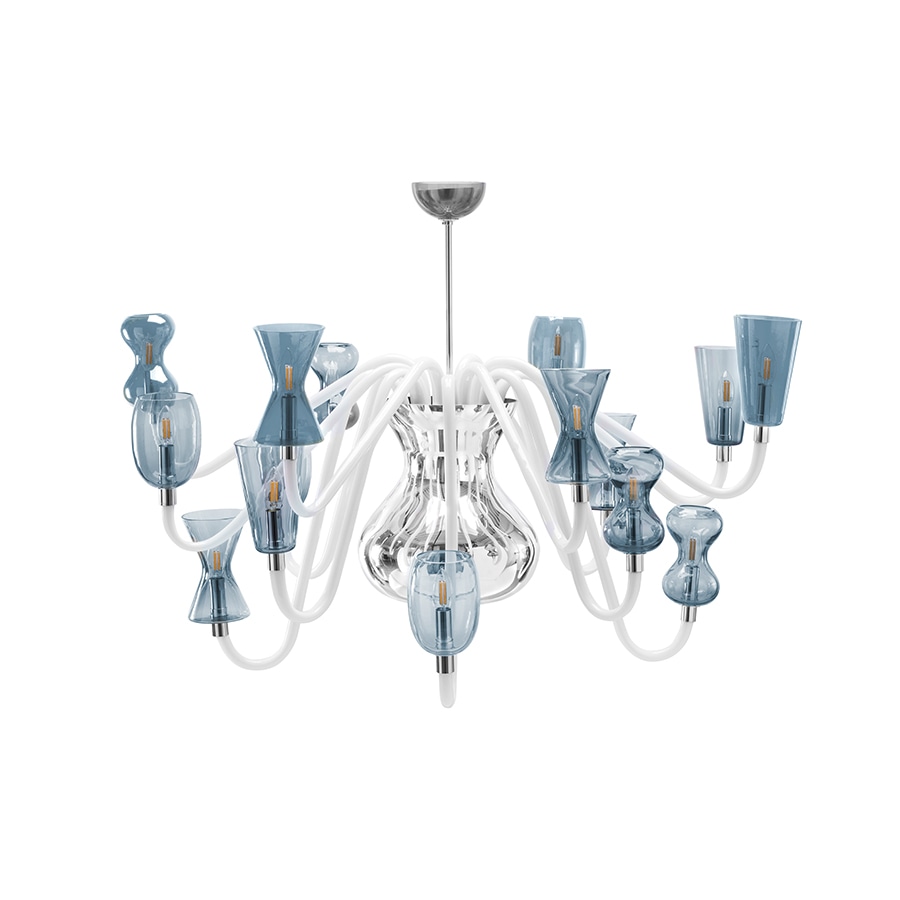 K1
Chandelier
Karim Rashid reinterprets the traditional Venetian chandelier for Purho, transforming it into an ethereal luminous sculpture. Consisting of a central body in mirrored glass from which a series of slender transparent glass arms unfold, K1 is characterized by the unusual shapes of Murano blown glass cups, geometric and rounded, in a regular alternation. The glance is unprecedented, contemporary, decidedly harmonious thanks to the lightness of glass and the special colour proposed in the catalogue. K1 is available in 8, 12 or 16 lights and can be customised in the 21 shades available in the colour chart.
Chandelier
h 90/140 cm Ø 125 cm - Available in 16 / 12 / 8 lights
Every product can be customized, choose the color in the
color chart
.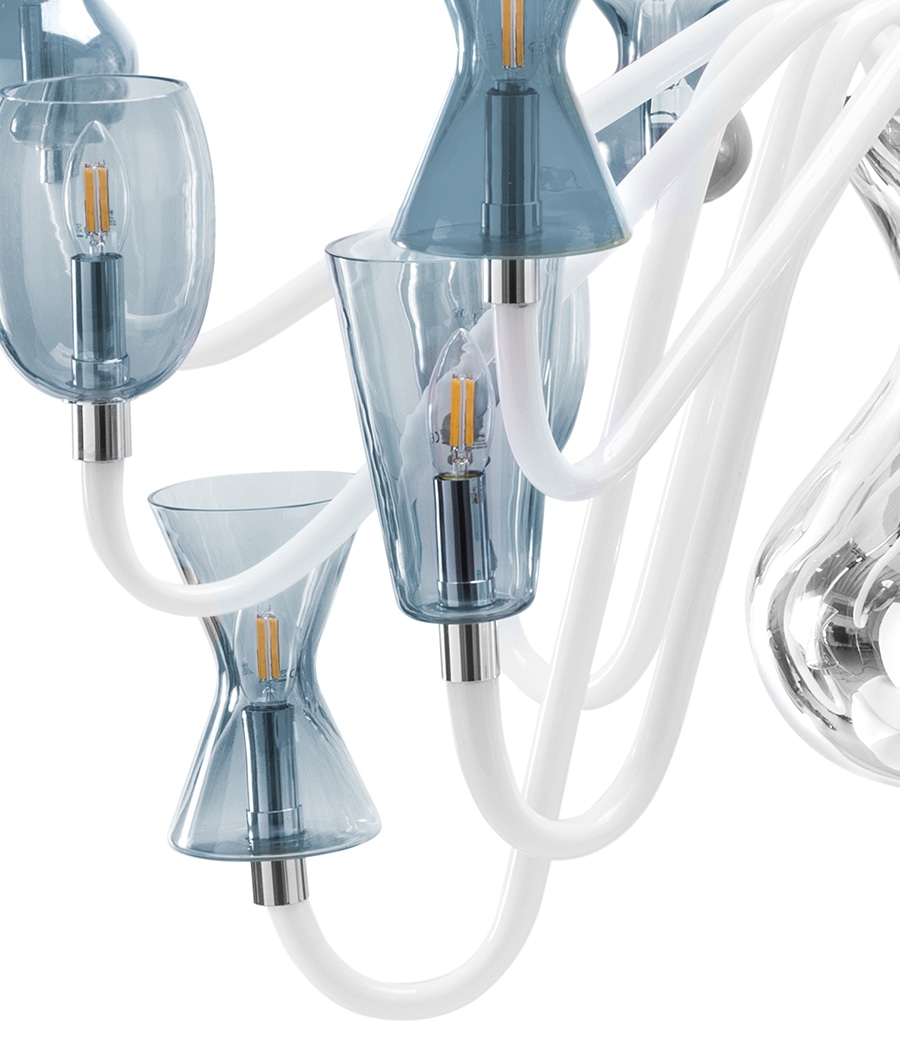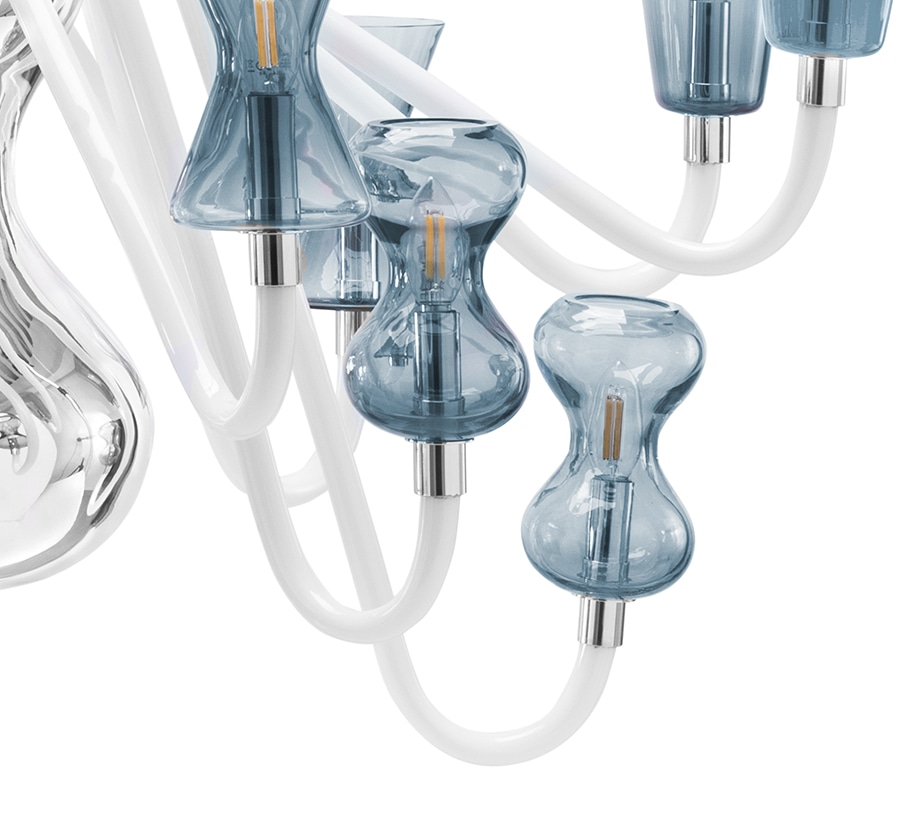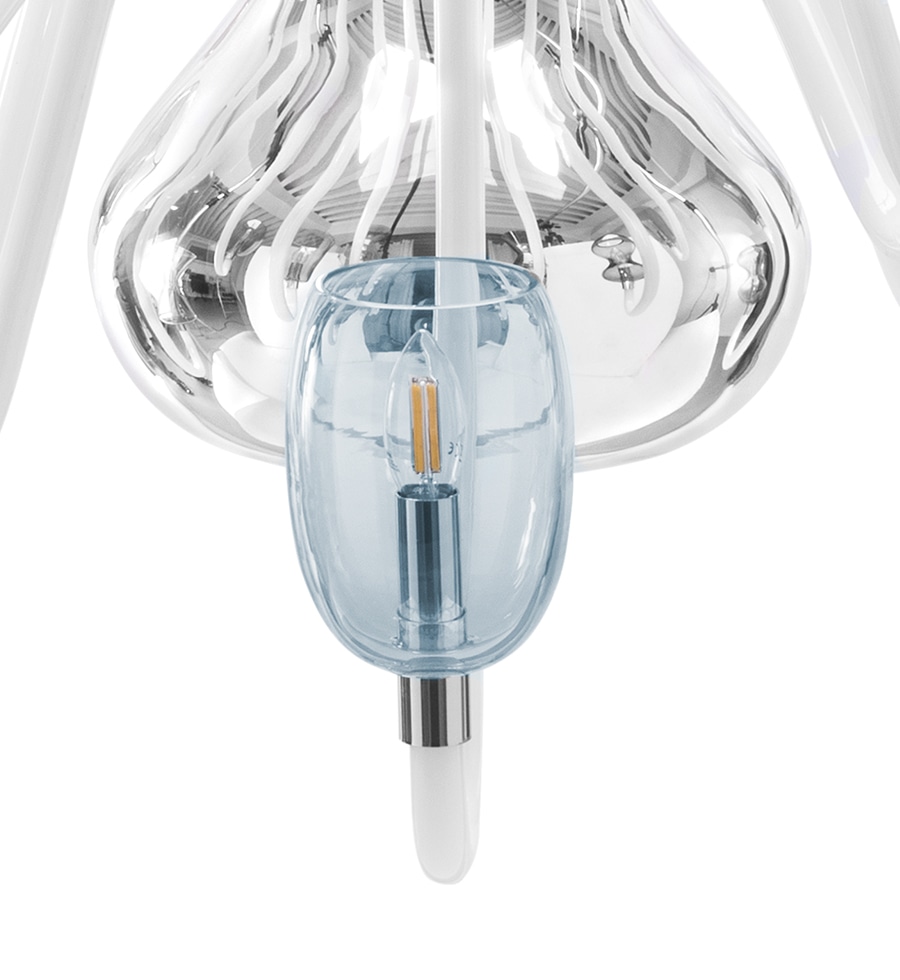 Contact us to create your product.