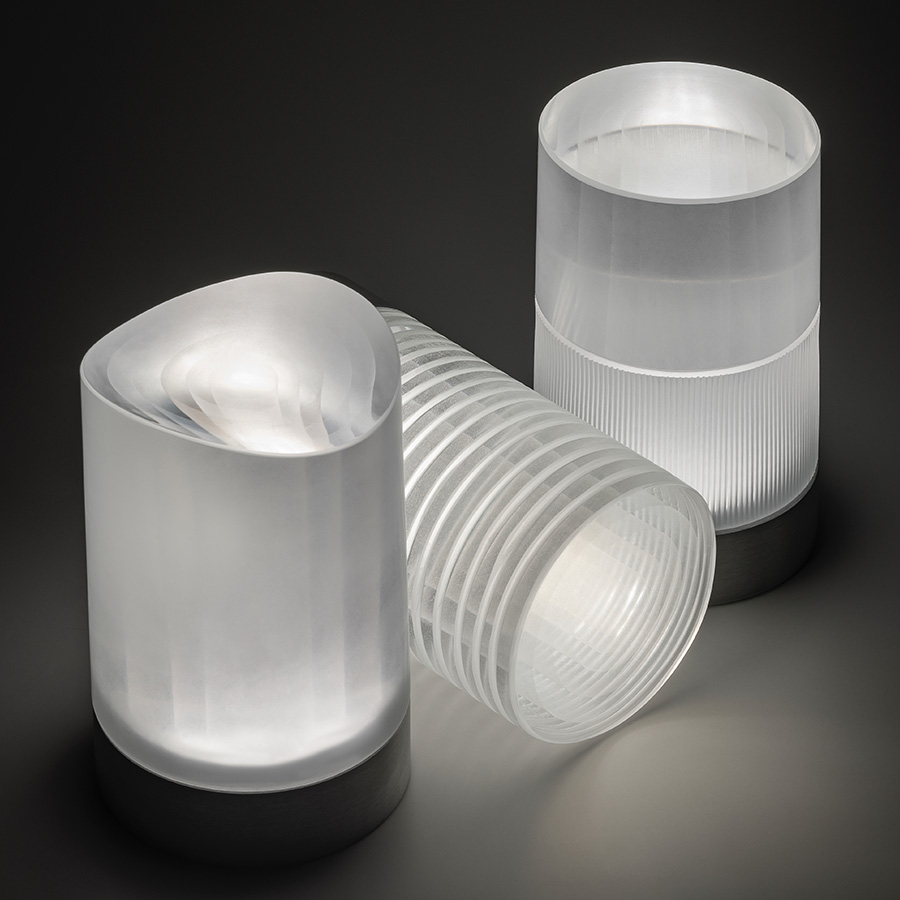 Haute
Rechargeable table lamp
Designed by Federico Peri for Purho Murano, Haute is a rechargeable table lamp of restrained dimensions (diameter 76 x height 133mm) made entirely of Murano glass.
Part of the Incisioni collection consisting of vases, candelabra, candle holders and ash trays linked by a careful search for the potential of glass engraving applied to the world of design, Haute is distinguished by a thin base in brushed aluminium and the linearity of the cylindrical body covered with banding, pleating and ribbed cuts.
Three models are available: Haute Silk characterized by banding running up to the slightly concave upper surface, Haute Doll It composed of one smooth section with the other half covered by a dense knurling, Haute Stripe covered with thick horizontal lines.
Haute Silk
Ø 76 mm x h 133 mm
Haute Doll
Ø 76 mm x h 133 mm
Haute Stripe
Ø 76 mm x h 133 mm
Every product can be customized, choose the color in the
color chart
.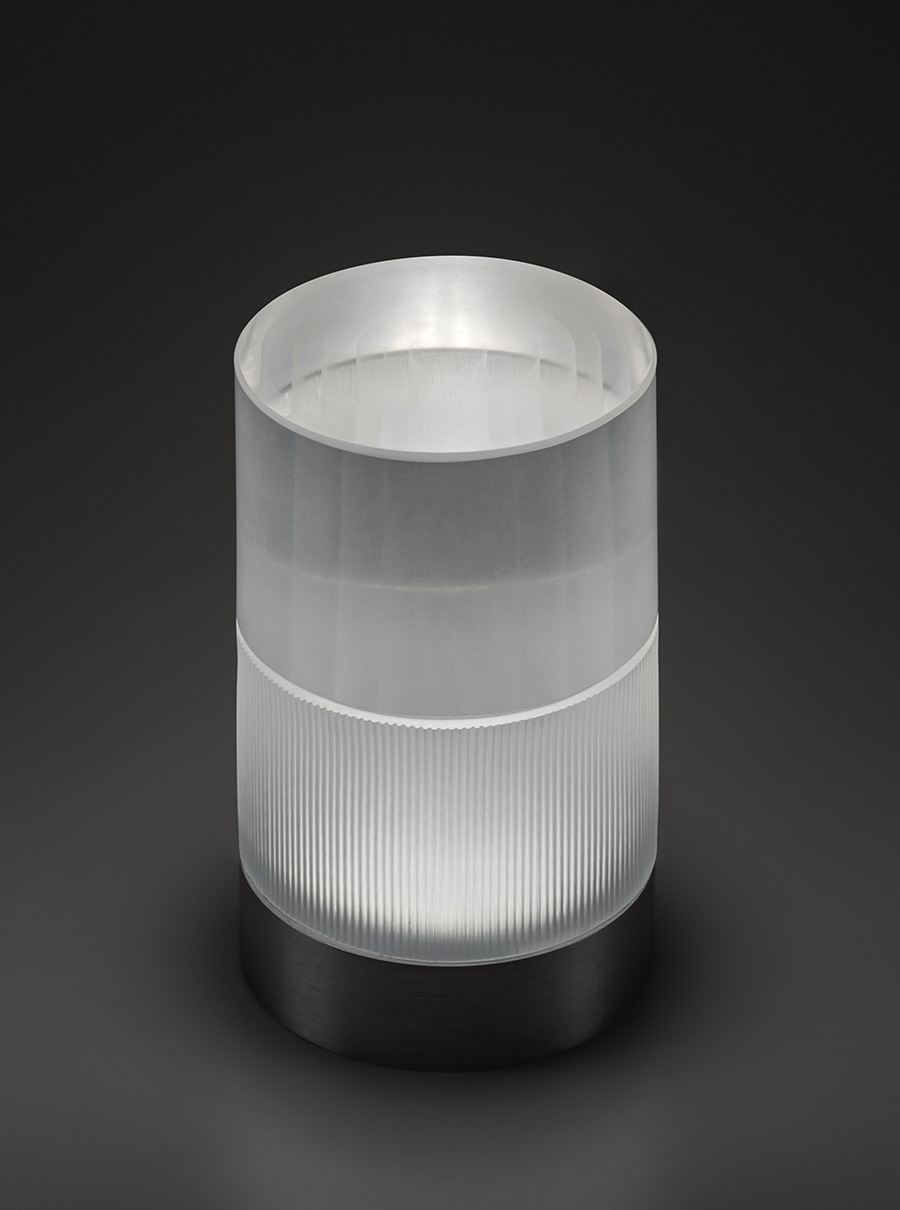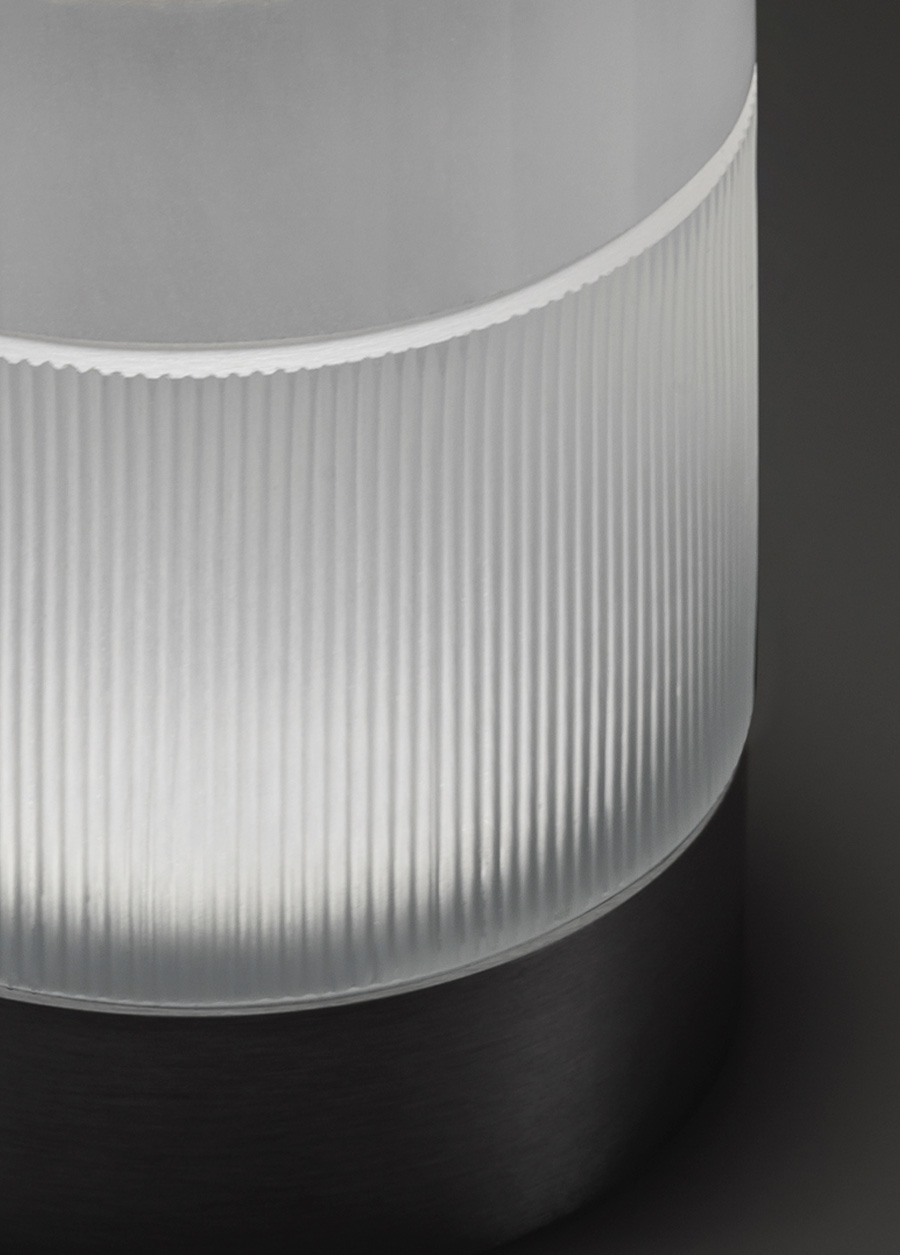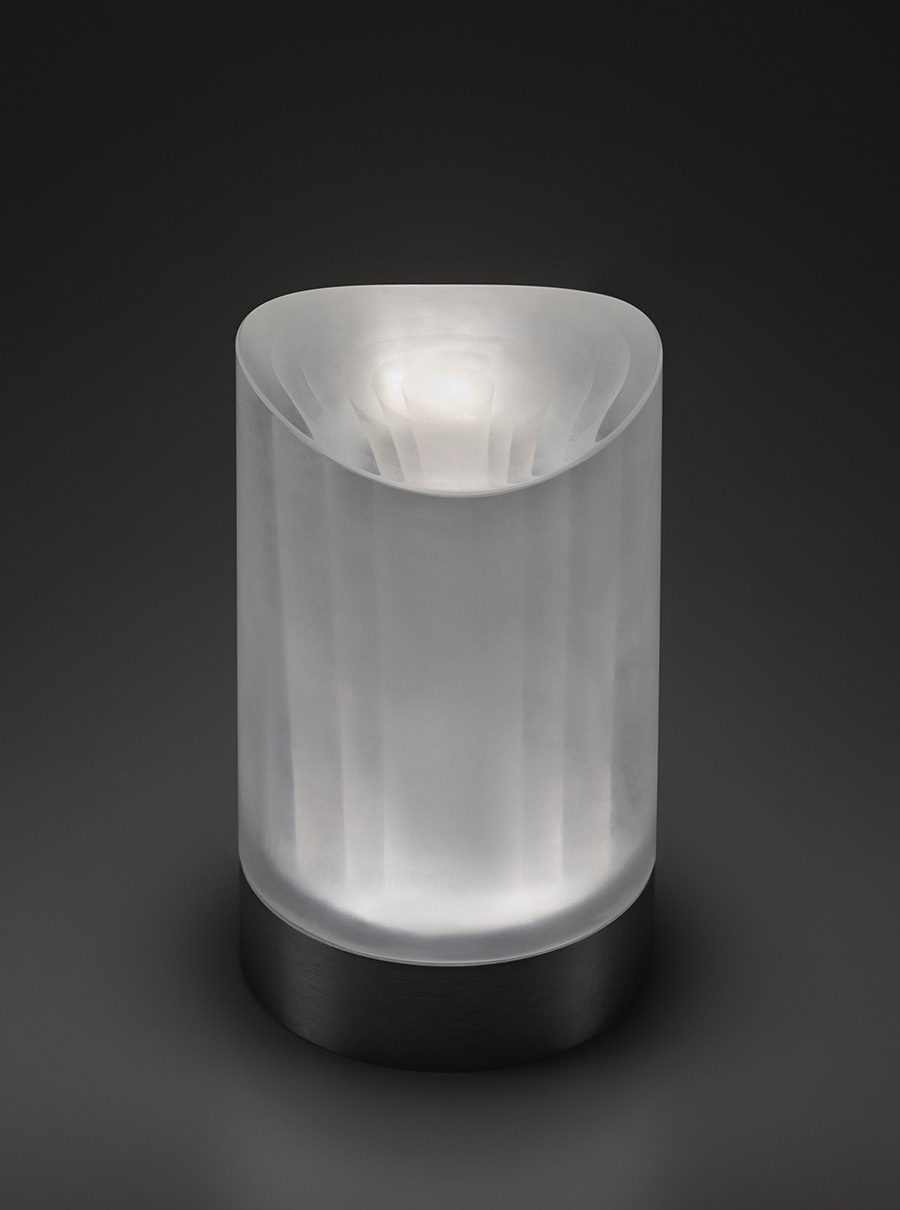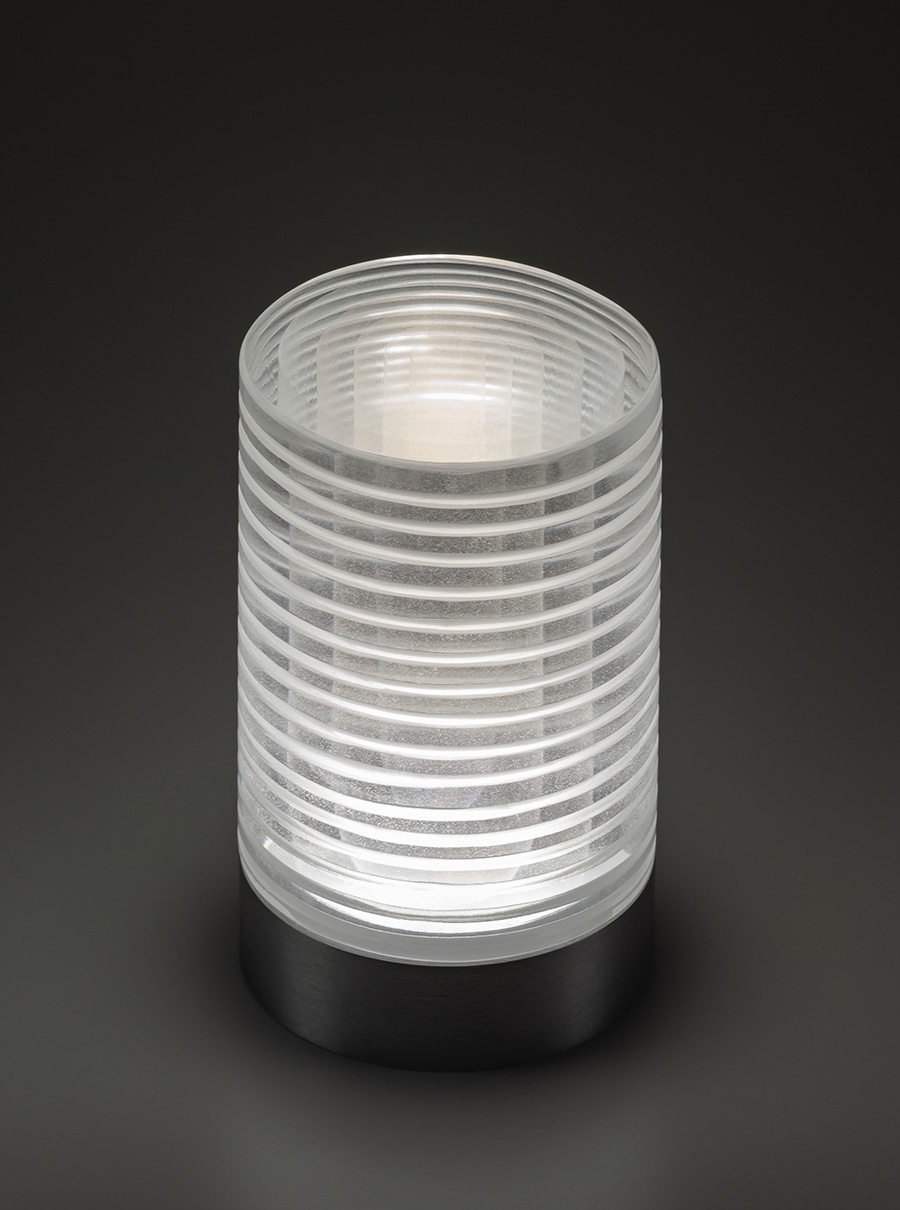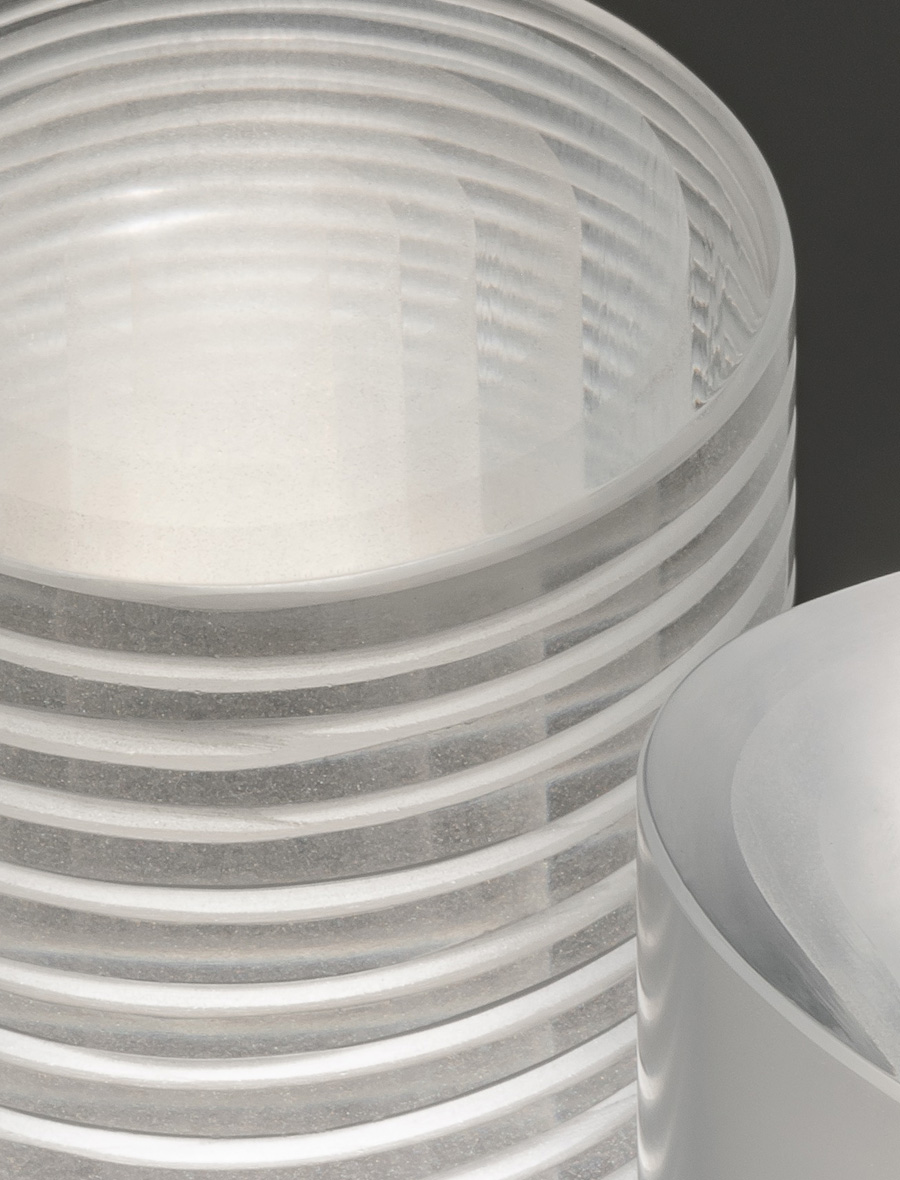 Contact us to create your product.