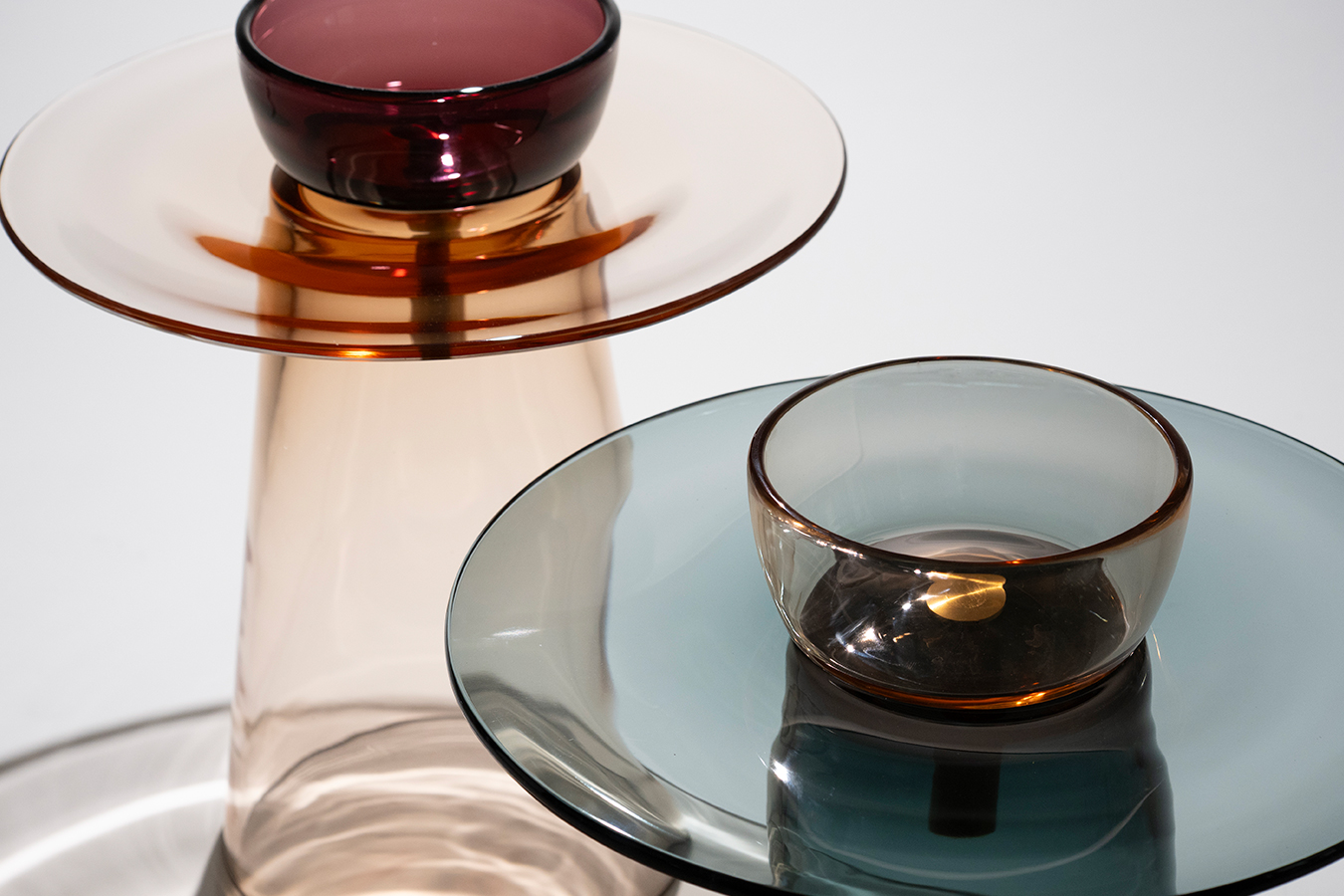 Angel
Tables
Angels is a collection of tables in Murano glass designed by the Paritzki&Liani (Tel Aviv, Israel) for Purho in 2023.
Like ethereal figures of light and reflection, the Angels tables represent a small interior architecture in which the three pieces that compose them — bases of different heights (h.440/350), the top (d.500) and a bowl blown by master Andrea Zilio — join together to form a world of colours, vibrating in the space of perception.
In these tables, blown glass is structure. The simplification of forms or their abstraction lead to an aesthetic dimension of tension created by the prominent thicknesses of the sections and by the significant surfaces for this type of processing.
The inspiration for the colours of the Angels tables comes from the observation of monochrome chiaroscuro painted artefacts made within the Italian pictorial tradition of the late 1400s. The delicate shades of rosé, ochre, grey are joined by more decisive colours such as moss green, deep blue, amethyst for a chromatic balance capable of being continuously renewed based on varying combinations of the different components of the tables.
tavolo low
base h 35cm Ø 50cm - bowl h 11,7 cm
tavolo mid-low
base h 44cm Ø 50cm - bowl h 11,7 cm
Every product can be customized, choose the color in the
color chart
.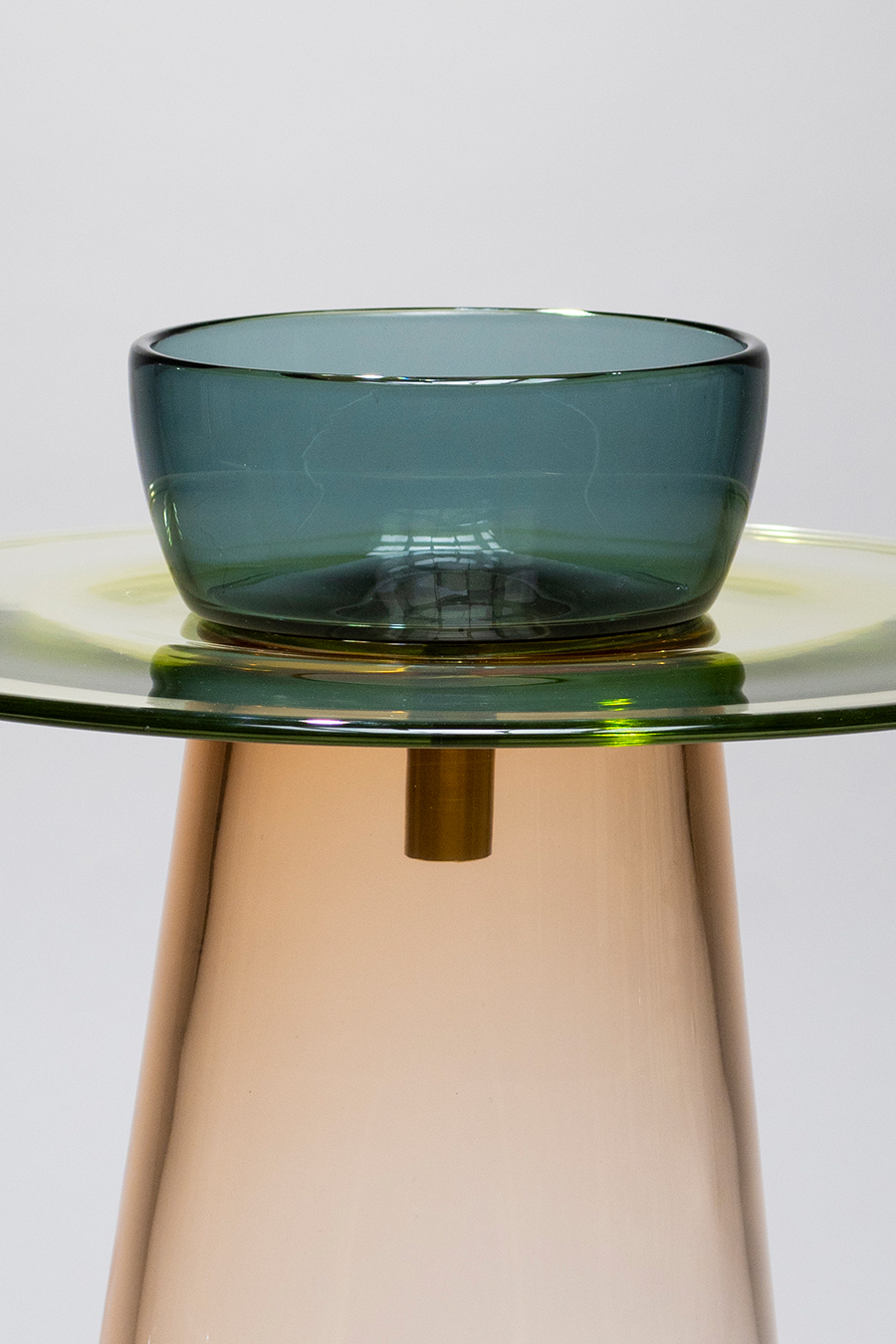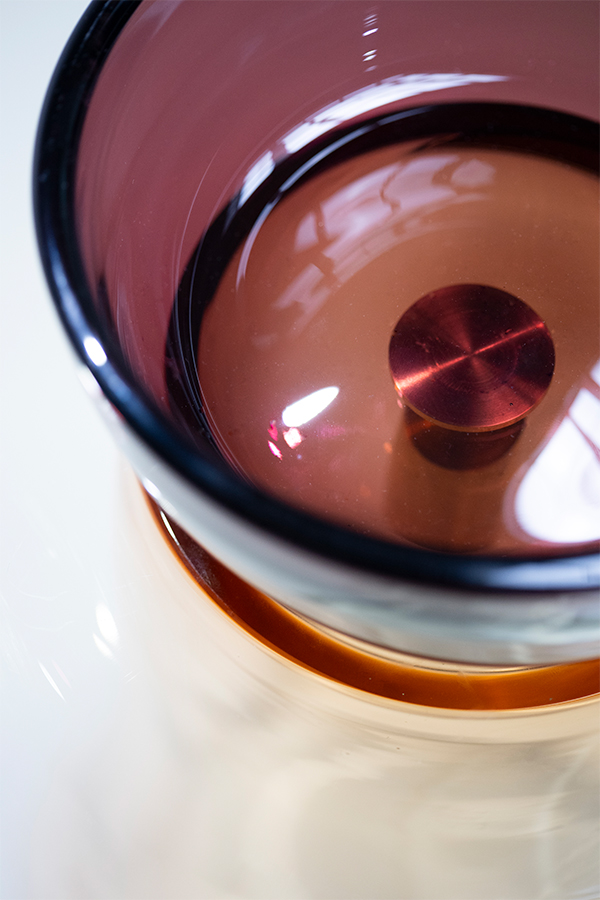 Contact us to create your product.