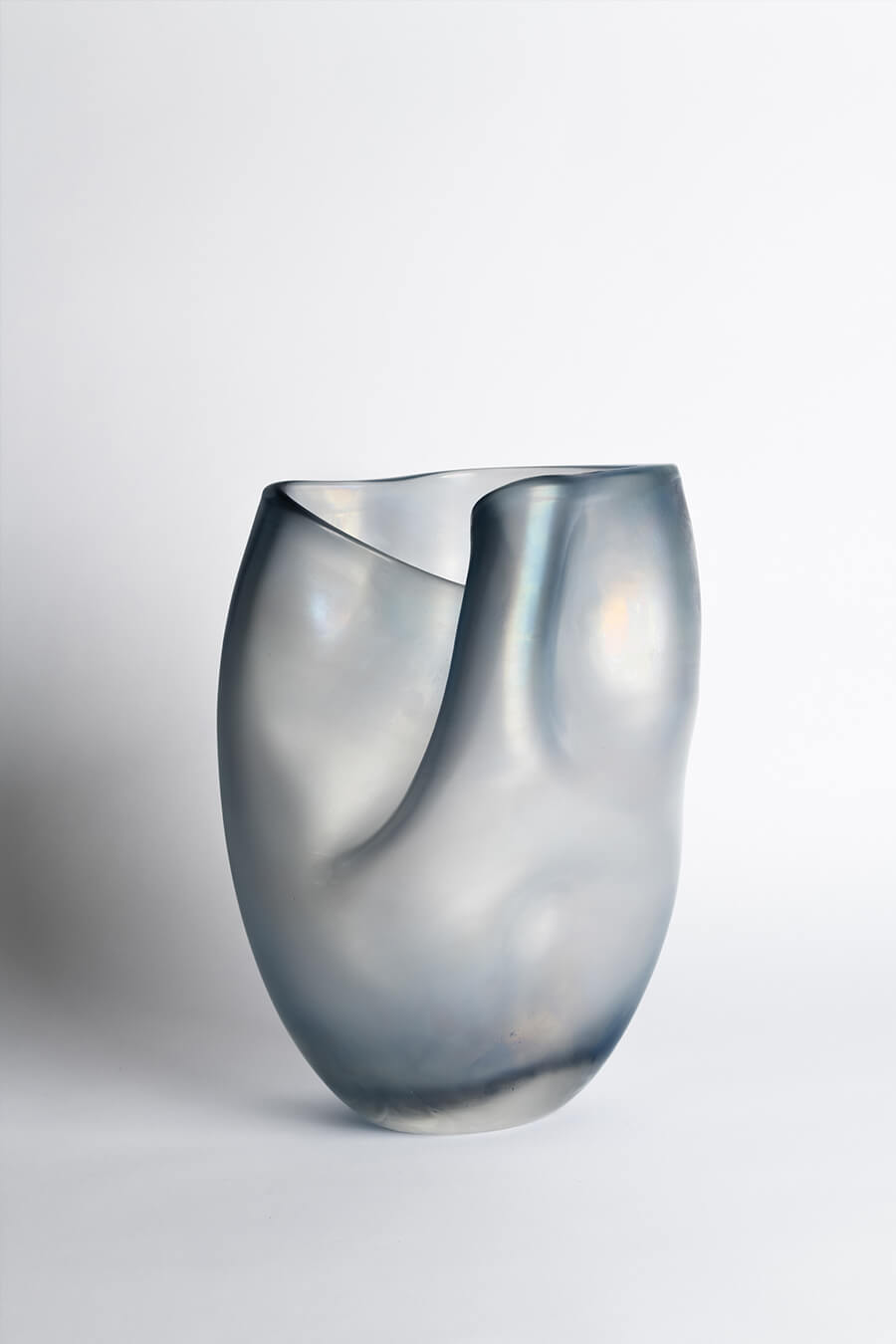 Bacan
Vases
Bacan is a vase from the Laguna Collection designed by Ludovica+Roberto Palomba for Purho in spring 2022.
Characterised by generous forms with upper folded edges, Bacan — which name refers to the sandy strip of land that emerges in the lagoon at low tide — reflects the creative process given by close dialogue between the designers and glass-master. A balancing act that takes just a few moments to shape the material and freeze the moment for a vase that seems moulded by the wind and tides.
Made of Murano glass in iridescent colours and sandblasted finishes, Bacan completes the other 8 vases of the Laguna Collection: a composite set of organic forms, apparently imperfect cylinders, lavish bags which fold onto themselves, in which which formal flow is interrupted only by the engraving on two of the vases. A departure for a collection that is a tribute to Murano and the lagoon that surrounds it.
Every product can be customized, choose the color in the
color chart
.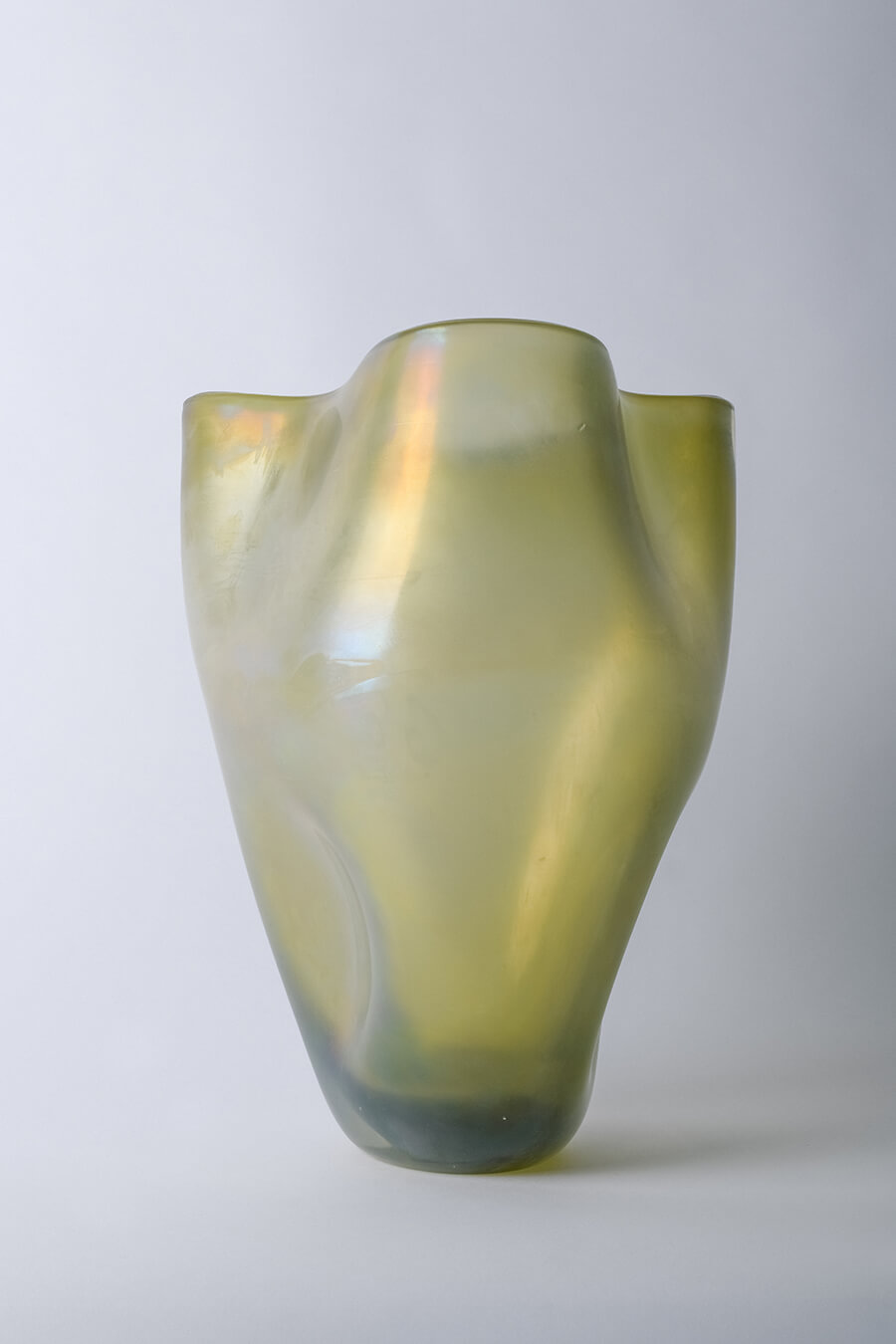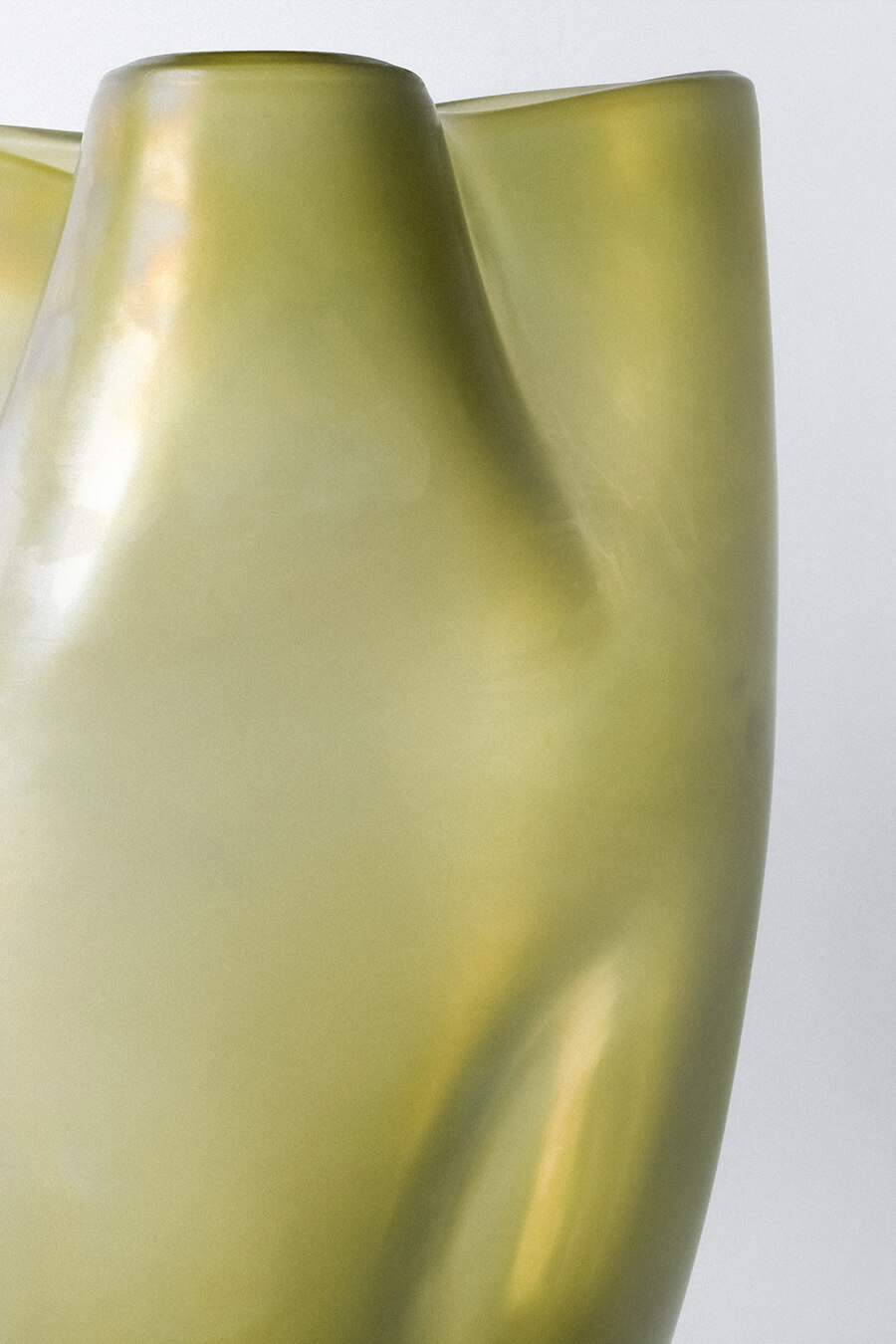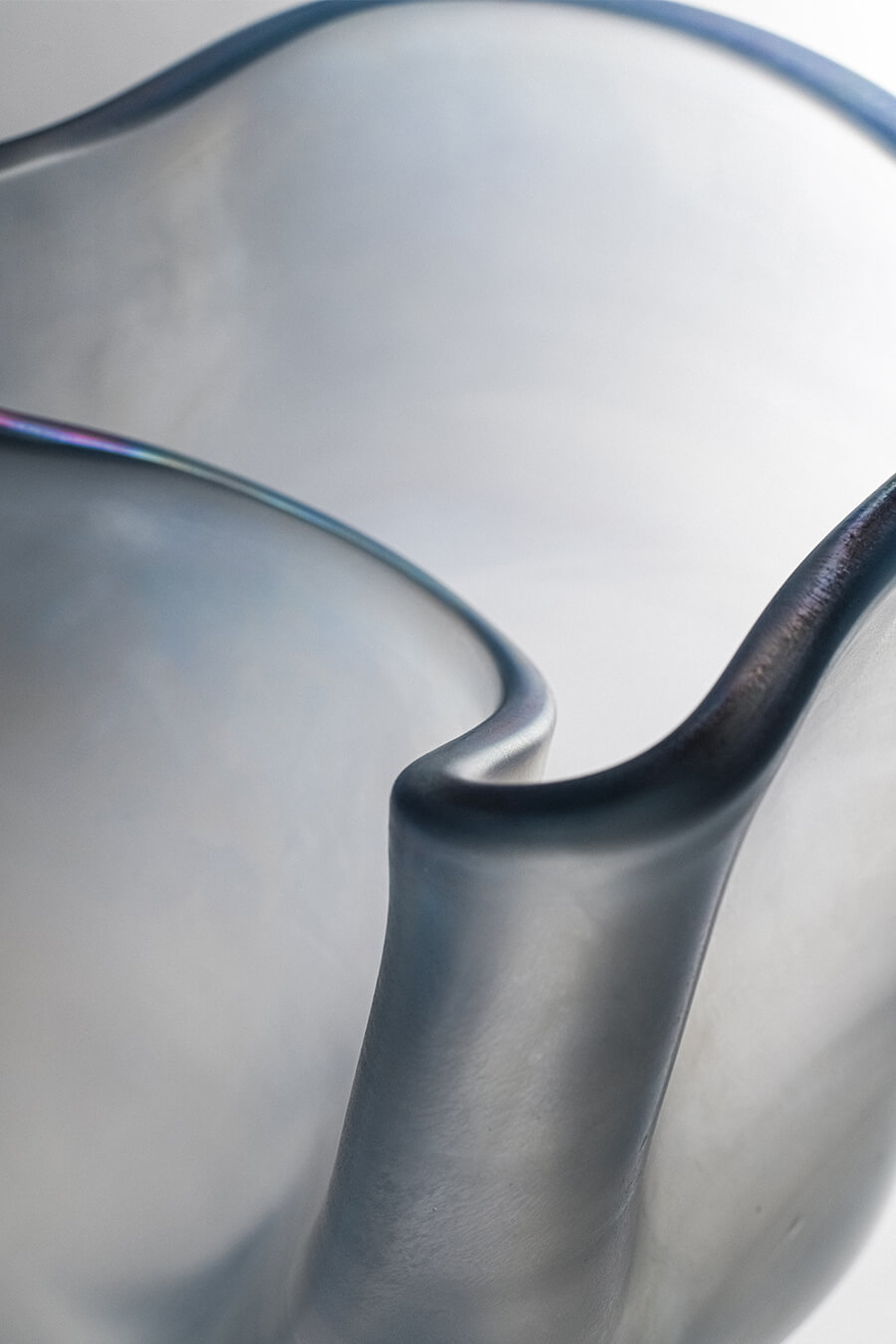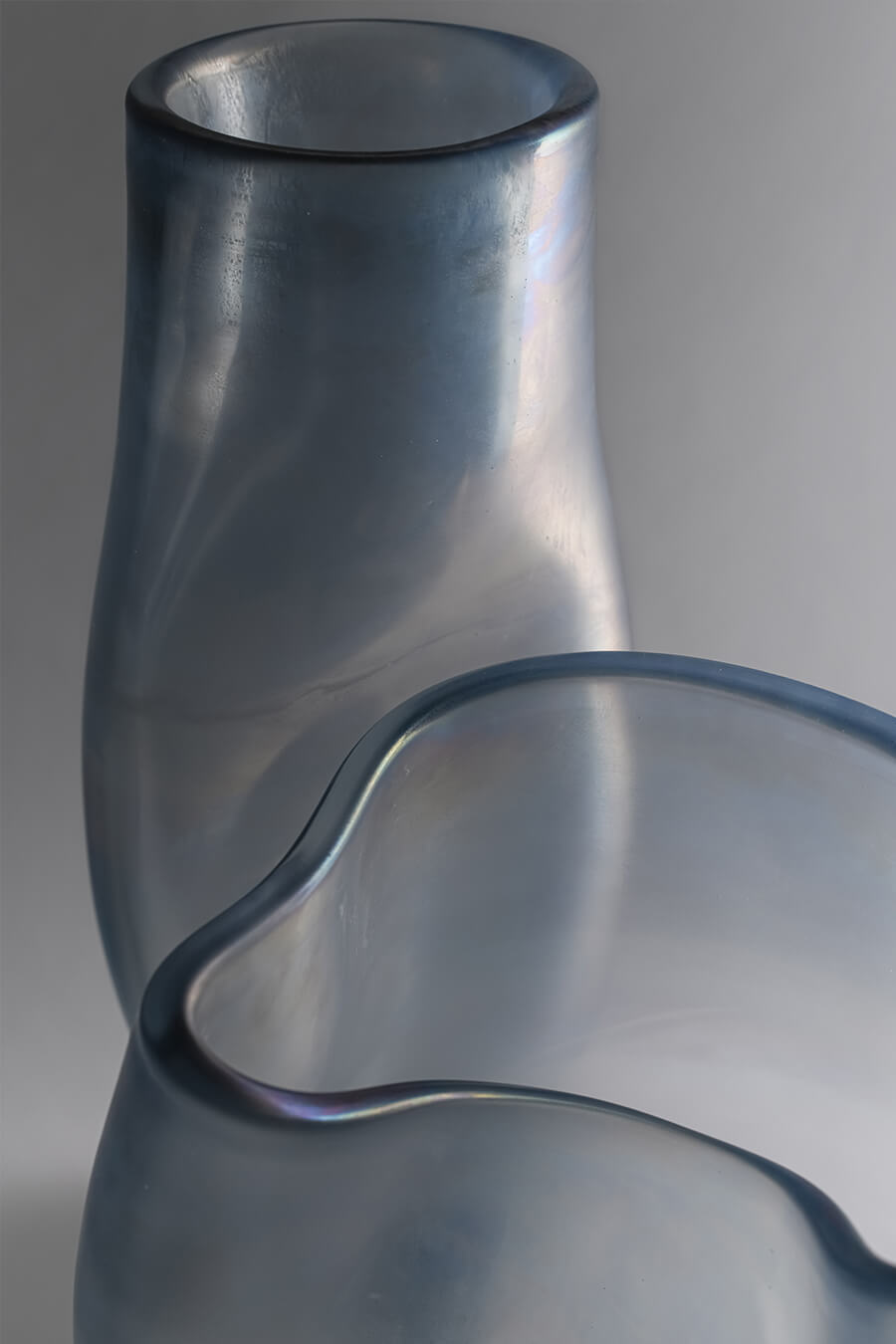 Contact us to create your product.