Close
Purho: Tribute to Alessandro Mendini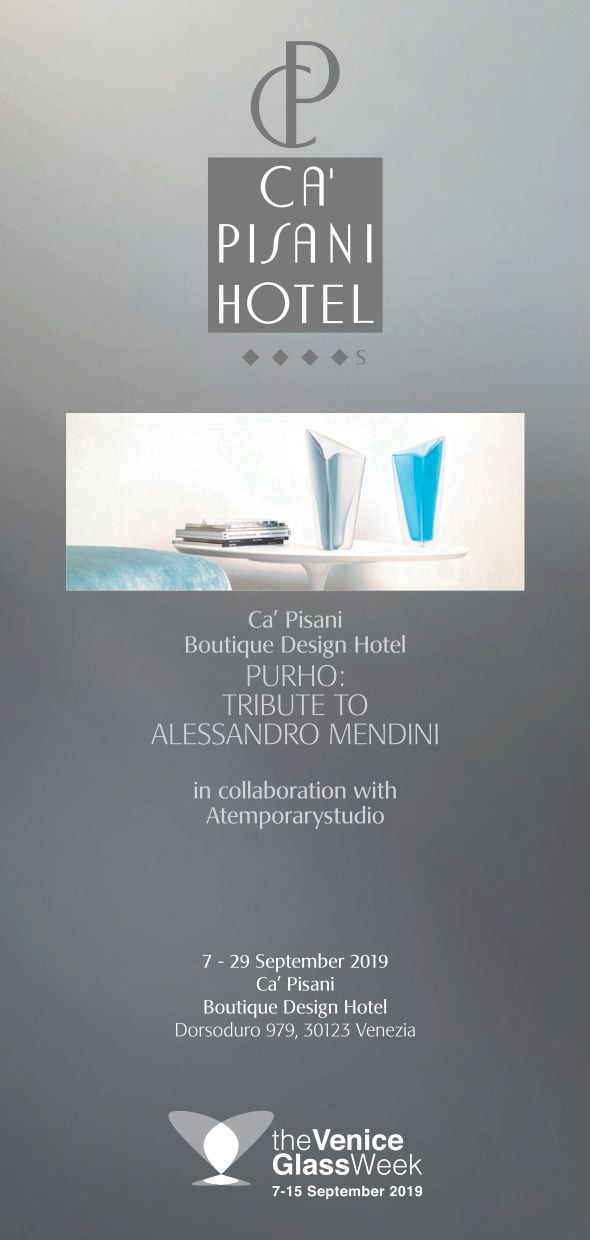 Ca' Pisani Boutique Design Hotel presenta
"Purho: Tribute to Alessandro Mendini"
Un progetto in collaborazione con AtemporaryStudio
The Venice Glass Week 2019
Ca' Pisani Boutique Design Hotel Dorsoduro 979/a, Venezia
 7 — 30 settembre 2019
Opening: 12 settembre 2019, ore 18.30
On the occasion of the third edition of The Venice Glass Week – the international festival dedicated to the art of glass scheduled in Venice from 7 to 15 September 2019 – the Ca' Pisani Boutique Design Hotel in collaboration with AtemporaryStudio presents "Purho: Tribute to Alessandro Mendini".
The exhibition, designed for the lounge area of the design hotel, was conceived as a small cabinet of curiosities in which the creativity of the renowned designer and architect from Milan comes face to face with the extraordinary potential of Murano glass.
On view Petalo, Gemello e Gemella, Freccia and the previously unseen Stella tray.
Imagined as a six-pointed star, Stella follows in detail the design specifications shared by Mendini through a series of sketches in which the highly recognisable trait of the master leaves no room for doubt. All revolves around a sequence of unequivocal project notes: "Take care! The shape is regular!" This series of sketches will be made strictly in black and white, with the exception of what might be considered the colour abacus which is picked out in Alessandro Mendini's collection of vases for Purho to enrich the exhibition at Ca' Pisani Boutique Design Hotel.