Close
Like drops from heaven by Karim Rashid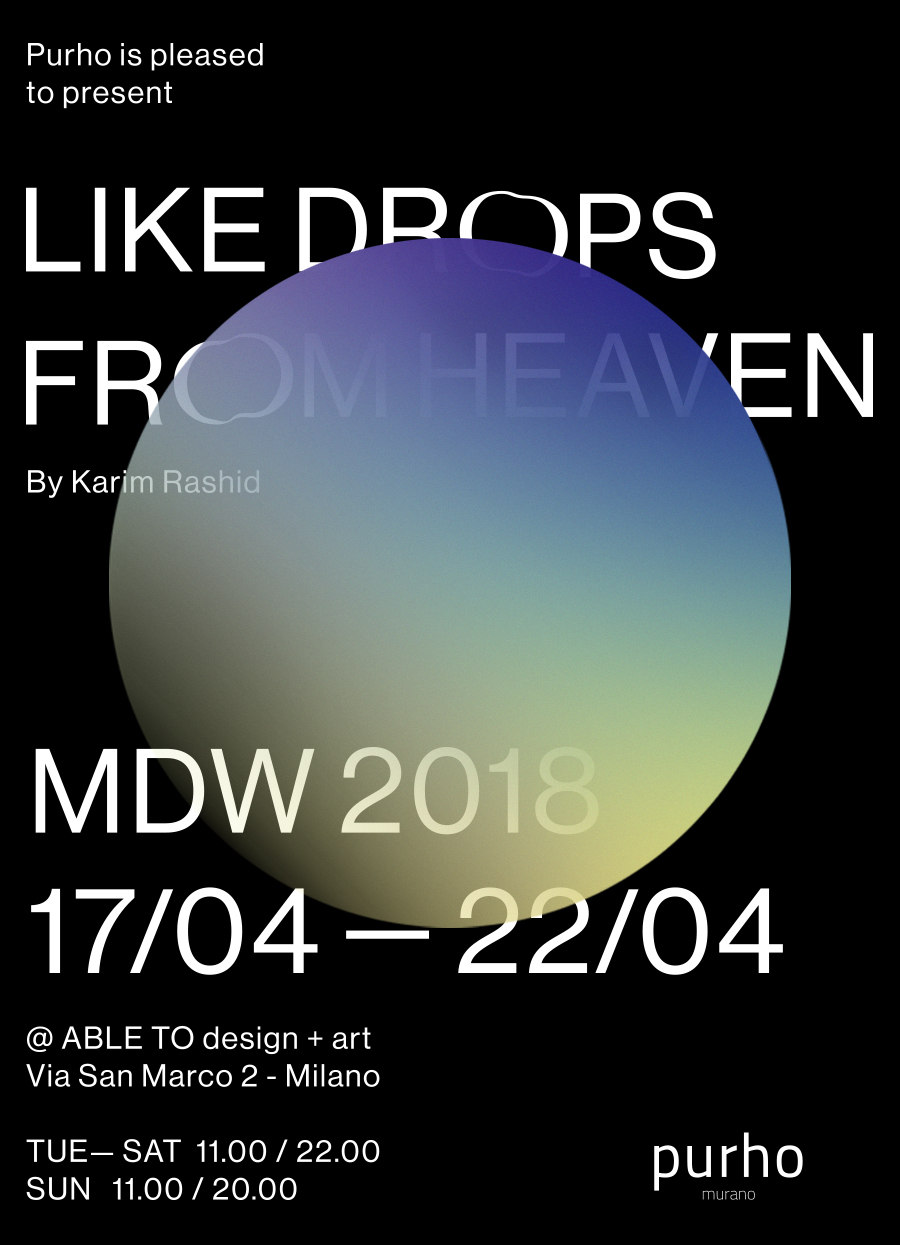 Like Drops from Heaven, is an evocative title, a story with images description. This is how the luminous installation consists of over thirty Flik signed by Karim Rashid e conceived by Purho for the Milan Design Week 2018.
Hosted at the entrance of the Cloister of San Marco in the heart of Brera as part of ABLE TO design + art, Like Drops from Heaven plays on the apparent absence of ceiling and anchored structures of the location so to present a cascade of luminous bodies in the shape of a drop as if suspended in mid-air.
Produced exclusively for the Milanese event, Like Drops from Heaven will present two new colors, Ink Blue e Opal White, stressing once again the extraordinary potential of the meeting between the world of contemporary design with that of Murano glassmaking.
ABLE TO design + art is a project curated by T'ABLE and directed by Marco Migliari, it is inserted within San Marco Project, the event designed to enhance the appreciation for the monumental complex of the church of San Marco in Brera, involving the square, the cloister and the sacristy.
Opening time
From Tuesday 17 to Saturday 21 April from 11.00 to 22.00
Sunday, April 22 from 11.00 to 20.00