Close
Incisioni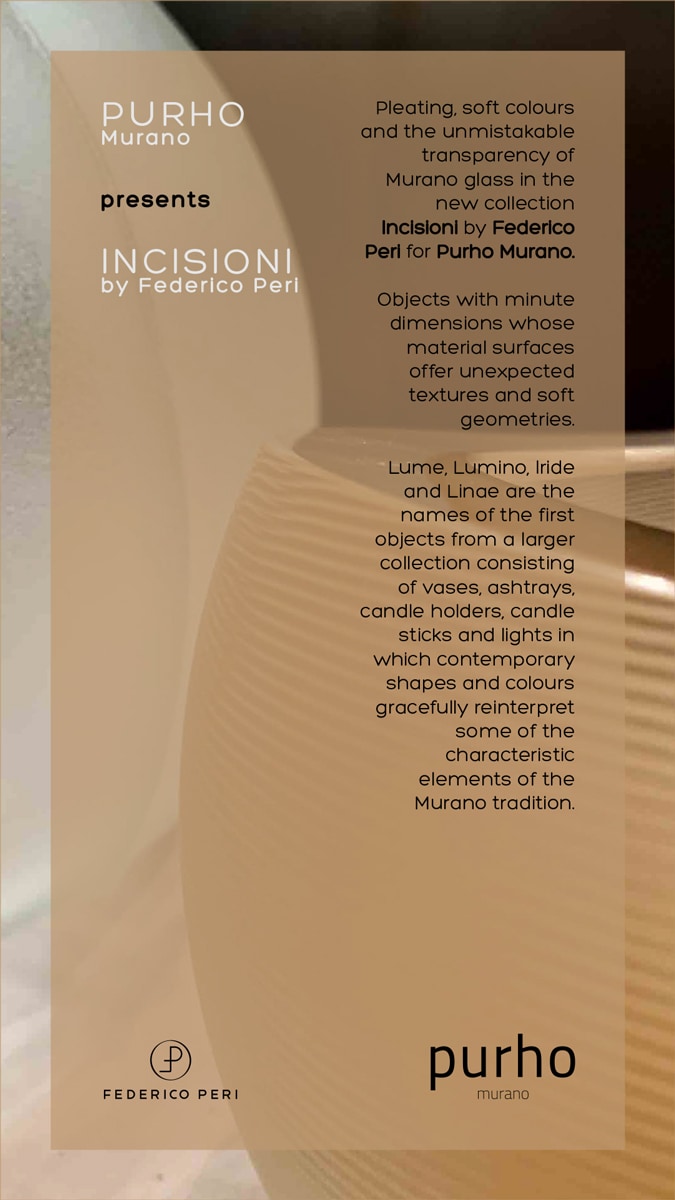 Riviera Creative Space Via Gorani, 4 Milano
4 marzo ore 17
[ Event cancelled for Covid-19 pandemic containment measures ]
Pleating, soft colours and the unmistakable transparency of Murano glass in the new collection Incisioni by Federico Peri for Purho Murano.
Objects with minute dimensions whose material surfaces offer unexpected textures and soft geometries. Lume, Lumino, Iride and Linae are the names of the first objects from a larger collection consisting of vases, ashtrays, candle holders, candle sticks and lights in which contemporary shapes and colours gracefully reinterpret some of the characteristic elements of the Murano tradition such as colour, murrina, and engraving.
Combined from time to time in different ways to enhance the ductility of glass, these elements become part of Peri's project, the leitmotif of a delicate, fresh, elegant collection that pursues Purho's vision, reviving the combination of design / Murano glass in a contemporary key.