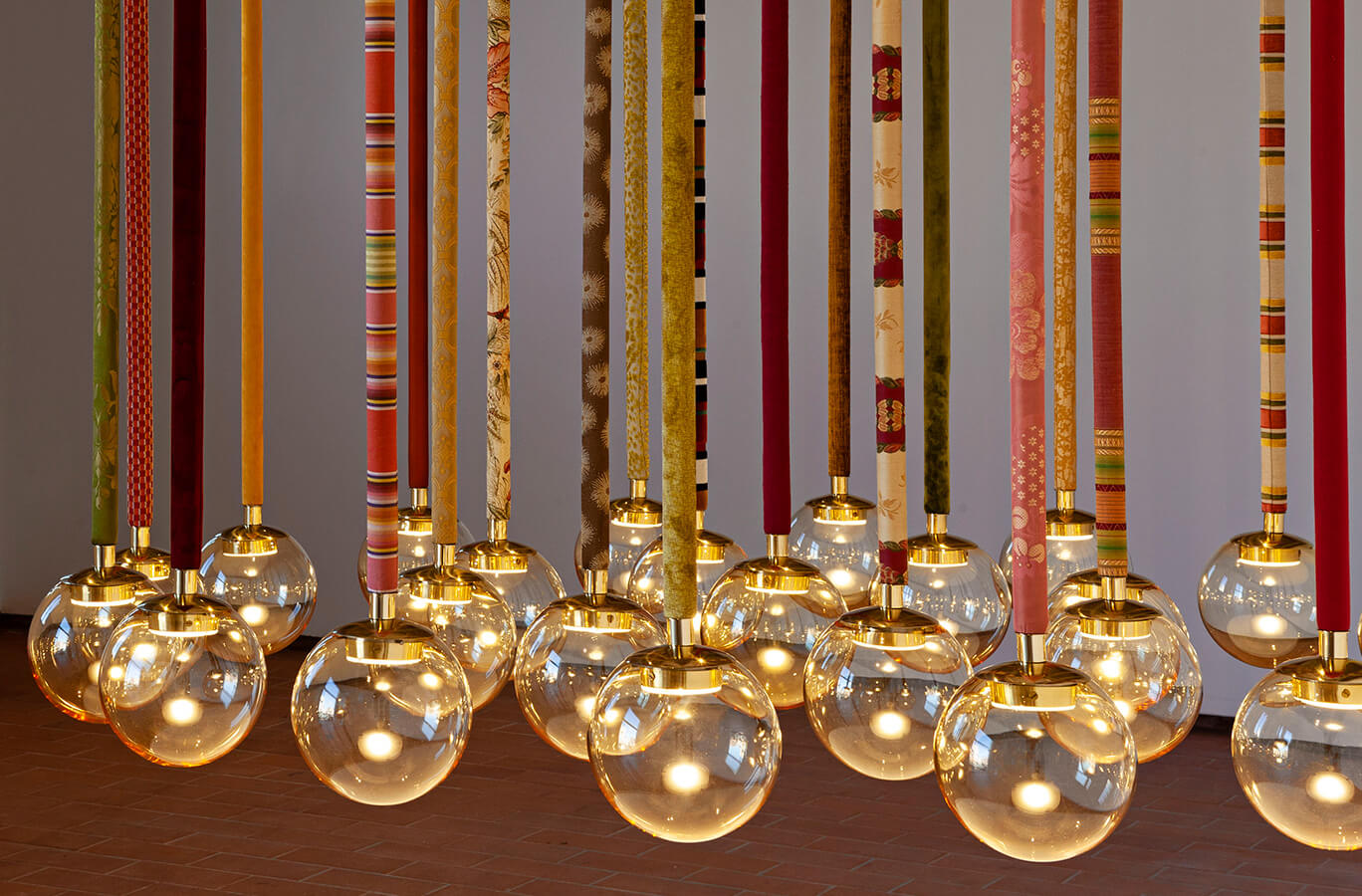 Magus
Suspensions lamp
Designed by Filippo Feroldi and realised in collaboration with Colleoni Arte, Magus is a light installation made up of twenty-five blown glass spheres of 18 cm diameter each – available in amber colour, tobacco or green lagoon Murano glass – gathered in concentric circles and fixed to a supporting structure. Supported by long cables covered with velvets, silks, linens in a palette of colours from the green of the undergrowth to warm shades of orange and red, Magus chooses the path of contamination between glass and fabric, making this the strong point of the entire project. Entirely customisable, every element of Magus is available as single suspended lamp.
Every product can be customized, choose the color in the
color chart
.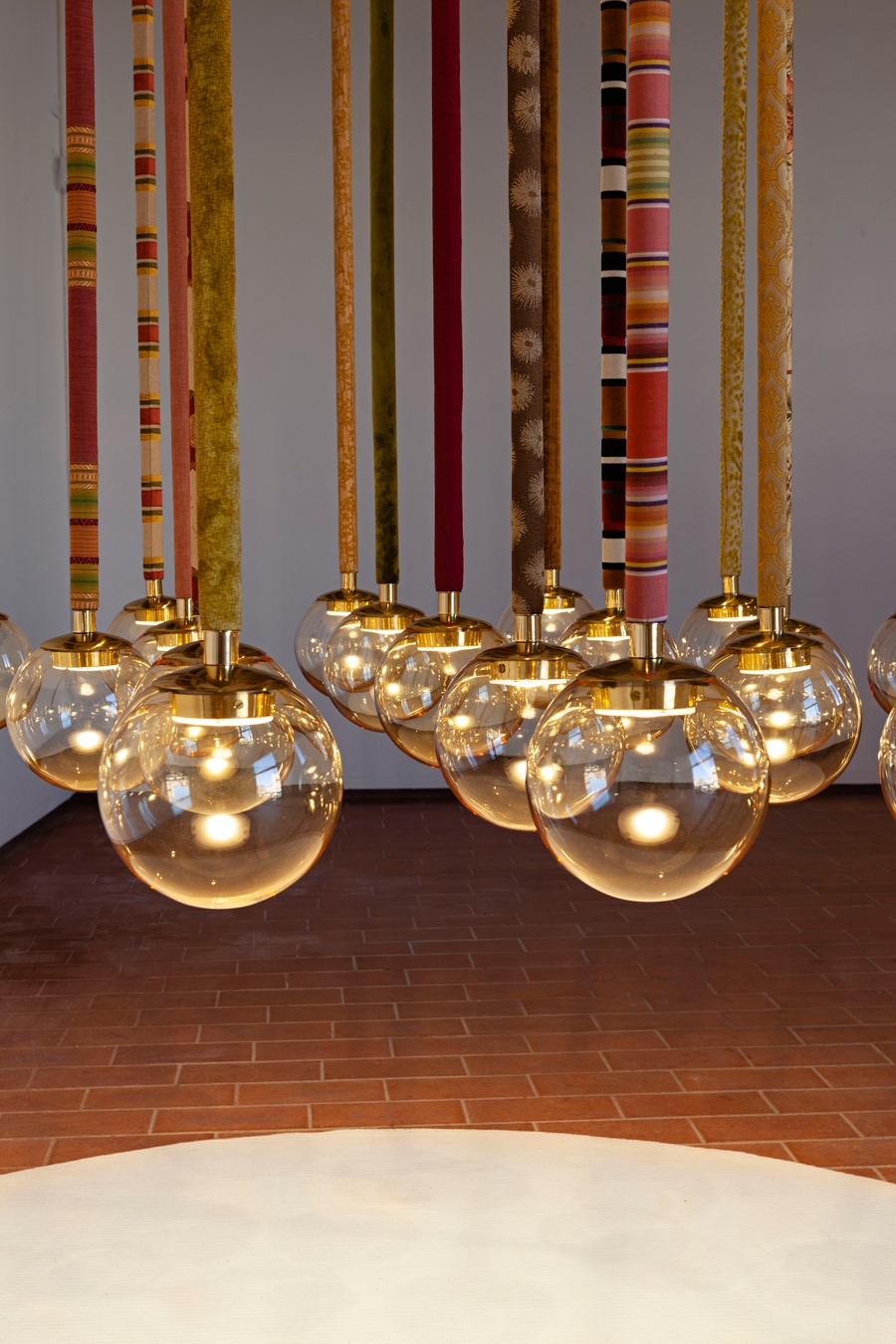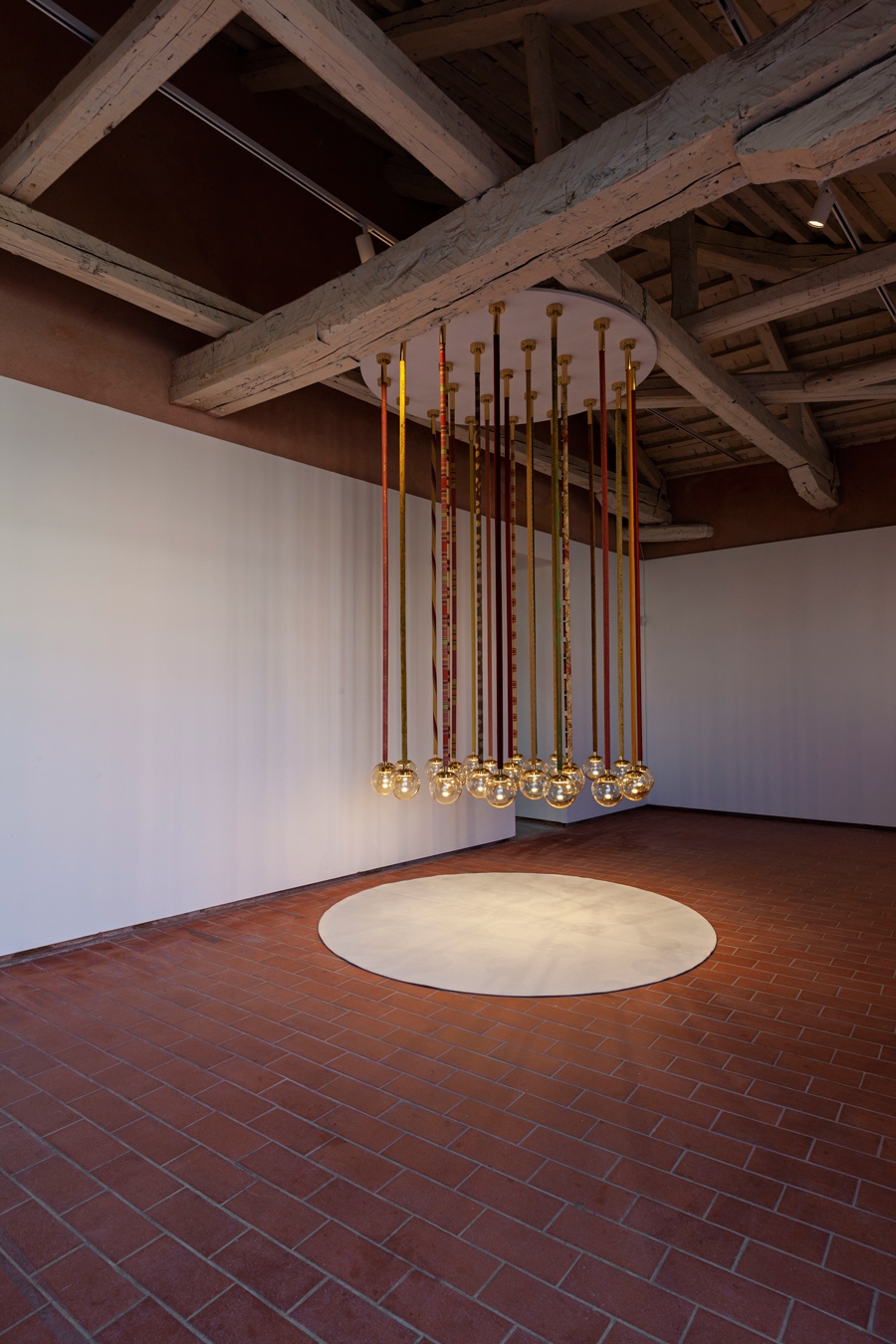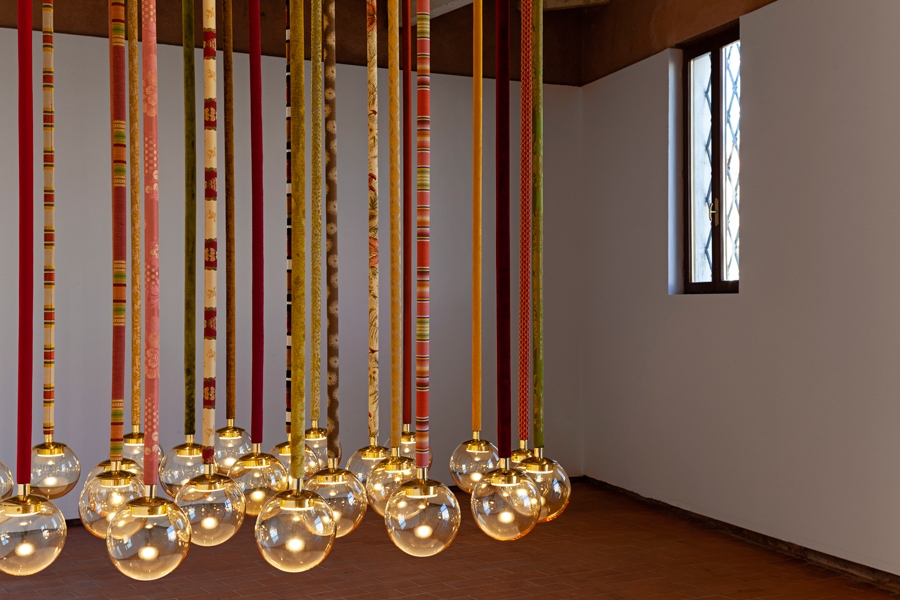 Contact us to create your product.